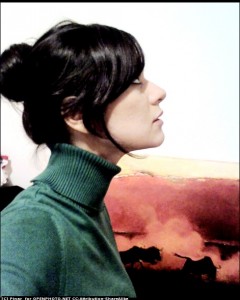 As coincidence would have it, the topic of HSPs, highly sensitive persons, started being discussed in one of the introvert LinkedIn groups I belong too, at the same time this guest blogger, Jenn Granneman, emailed me her post.
It's so spot on.
Now, keep in mind, you can be either an introvert or an extrovert and be an HSP.
What do you think – are you an HSP too? Here's Jenn's experience:
Some days on my lunch break, I just need to be in my classroom alone, with the door shut and the lights turned down. I don't listen to music, I don't check my phone, and I don't try to multi-task by answering emails at the same time. I just sit quietly, let my mind relax and go where it wants, and eat my lunch.
I'm not doing this because I'm anti-social. I enjoy the relationships I have with my colleagues, and I'm pretty active with them socially. I love my job as a 4th grade teacher, and I have fun with my students.
The truth is, not only am I an introvert, but I'm also a highly sensitive person (an HSP, for short). Sometimes I need a break from the constant noise, activity, and stimulation that come from the work day (and especially from teaching rambunctious 4th graders!). My colleagues recharge by chatting with each other, but I need quiet space alone.
A highly sensitive person is someone who processes sensory data more deeply and thoroughly. An HSP's nervous system is actually different –it's uncommonly sensitive. This allows HSPs to pick up on subtleties in their environments that non-HSPs might miss.[Continue Reading...]