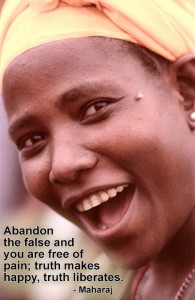 For ten years I traveled the USA and other countries, facilitating corporate training for companies vested in improved their management, sales and customer service skills. Many workshops I designed included skill sets like setting goal setting and communications skills. These were often backed up by research from the likes of Harvard Business School and Al Merhabian.
Other more recognized speakers often used studies as evidence in their programs. The problem was, as with many corporate trainers, it became apparent study results were not always from the study.
As a trainer, a listening skills section was included with a recognized and widely used assessment. I sought written permission from the creator to use it in my trainings and teachings going forward, and it lead me to discover some myths. Maybe you know of these two major claims:
#1 – Harvard Business School Study:
In 1979, Harvard MBA students were asked about written goals.  Only 3% had written goals and plans. About 13% had goals in their head. But the largest percentage, 84%, had no specific goals.
The results ten years later- the 13% with goals were earning twice as much. The 3% with clear, written goals were earning 10X as much as the other 97% combined. This was even quoted by notable authors like, Mark McCormack, author of What They Don't Teach You at Harvard Business School.
There was no such study. Then Gail Matthews, a psychology professor at California's Dominican University, finding no evidence either, and wanting to make things right, committed to a study. With 149 participants from across the world, over just four weeks. Do read the study for the astounding results.
#2 Al Merhabian Study:
In our verbal communications 7% of communication success is based on words we use, 38% on our tone of voice, and 55% our body language and facial expression. This translates to 93% of our communication being done without words. Really? Have you ever traveled to a foreign country and try to communicate with hand signs and facial expressions? It doesn't work 100% in my own travels to about 10 countries.
Al Mehrabian's research in his 1971 book Silent Messages, is the source. You may have read the 7/38/55 rule in books on your own bookshelf.  The truth is, what Mehrabian deduced was not translated accurately.
In the first study, participants listened to a recording of a woman saying a single word "maybe" in three different tones, to convey like, neutral and dislike. Then participants looked at photos of female faces conveying the same emotions. Finally, participants guessed the emotions portrayed by a recorded voice, the photos and both in combination. The photos drew more accurate responses than the voice, by 3 to 2.
In a second study, participants listened to nine recorded words, three meant to convey liking (like honey, dear and thanks), three to convey neutrality (like maybe, really and oh) and three to convey disliking (don't, brute and terrible). Various tones were spoken and participants guessed the emotions behind the words. The tone carried more meaning than the individual words themselves.
Years ago, Mehrabian stated the results do not apply to normal conversation or public speaking. He only wanted to help people resolve incongruent messages regarding like and dislike with one word communication.
I stopped using both of these claims somehow finding the Mehrabian claim to be false, which lead me to question the goals study.
What does this buying into claims of these studies have to do with you?
Be wary of supposed systems touted as a "must follow" for success, whether it's to get a highly followed blog or writing a book or finding your soul mate. These two studies were twisted early on to support someone's premises. From there, people took the claim to be true and it perpetuated. If it can be done in the collegiate world of research, it can be certainly done, online. And there is not one size fits all for success.
Are you creating your own myths? Do you have an exception in your life that you are taking on as a rule? Maybe you believe you've read so many books about a particular self-improvement but find nothing works for you. Exception. Many of us, even the smartest among us, can be easily convinced about thing. Sometimes there is not just one answer. Think, losing weight.
For introvert readers avoiding social media, maybe you believe social media is all about conversation, and that is holding you back from participating. Yes it is true conversations are important but Dan Zarella's research about Twitter for example, shows no positive correlation between tweets as shoutouts (conversation) to a @name. Zarella says, if you want to build followers, it is about publishing interesting content. So take time right now, to share this post! https://contently.com/strategist/2011/09/15/7-social-media-myths-debunked-by-dan-zarella/#!sby4b
For baby boomer readers who believe we want to, but can't, change the world. Heck we have grown up with change! Maybe you remember the mimeograph machine? Or experiencing your first fax? Baby boomers have lived with change. We are experts at change, even making it. Go forth and change what you want.
There are likely dozens of myths we live by with what we should and should not do.
What conclusion do you draw from buying into myths? What myths are you buying into?