Is this you?
Are you tired of the stress and the energy drain at work? What would it do for you if you knew how to recognize and handle your worst energy drains?
Is your social life either difficult or not getting your attention? How much more joy would your life have if you could create an inspiring social life more on your own terms?
Maybe you have health issues that leave you exhausted? You really can have more energy by managing your reactions to them better.
Maybe you don't feel all that bad but you know your vitality and energy can feel improved and lighter.
As an introvert or a baby boomer, you can work with a trail-blazing leader to help you move ahead in unfolding a full life with abundant personal energy where and when you need it.
I will help you experience abundant, irresistible, personal energy at work, and at home.
If you are struggling to live life to it's fullest, I can help you with a working knowledge of how to leverage your natural tendency to either introversion or extroversion, to experience living a full life at full throttle, no matter what your age.
About Me
One of the first people since 2006, to lead the way in support of introverts as "America's #1 Coach For Introverts (and extroverts reluctant to sell)", and an introvert herself, meet Patricia Weber.
Working with individuals, groups and on the speakers' platform, Patricia supports introverts, and baby boomers of any personality preference, to experience more personal energy, more vitality and what she calls, oomph.
Since 1990 Patricia's coaching has transformed the lives of introverts who typically sell reluctantly or lead with less than stellar personal power. She has helped them as her clients become people who are beacons of success for others in their organizations.
Herself, an award winning – top selling salesperson, and sales manager and America's #1 Coach for Introverts (and even extroverts who may be reluctant to sell), Patricia has assisted her business clients reach higher sales goals and simultaneously improved organizational leadership. She has taught many people to speak with more confidence, deliver effective presentations, and increase sales by 100+%.
People are always asking her, "Where do you get your energy?" and now she is offering to help support you in finding yours.
Here is what her coaching clients say: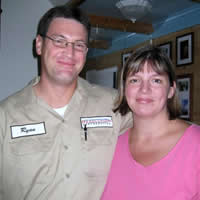 "Noting that we were struggling with our sales approach, our marketing consultant referred us to Pat for expert sales coaching. As a classic introvert, I have always been a little queasy at the thought of selling. We were excited to meet Pat and find that she was everything we had hoped for. Starting with our initial consultation, Pat was able to quickly assess our needs and develop a program that focused on magnifying our strengths, overcoming our weaknesses… and having a little fun in the process! Pat had the discernment and insight necessary to help us find and overcome the root of our sales reluctance. Her positive attitude and energetic personality have been contagious, and we have left our coaching sessions feeling motivated, confident, and enthusiastic about getting results….October has been one of our best months!"
~ Ryan and Katherine Jones
Resolution Pest Services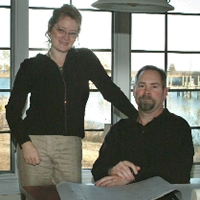 "Before working with Pat we would come up with a lot of ideas, but would act on very few for fear of spending money on strategies that didn't produce results. Pat explained to us how to think from the customer's perspective and helped us determine which strategies would be our best bets and which ones wouldn't be worth pursuing. Everyone has been thoroughly impressed with our new professional marketing strategy. We worked out the game plan and details and actually implemented it and had it running in under 3 months of coaching. All this while helping us to fight the fires that popped up each week. We have been blown away with how well things have been working out. Quite an improvement over where we were three months ago."
~ Dan and Elizabeth Guinn, Home Builders,
Dan Guinn Homes, www.gcienergyconsultants.com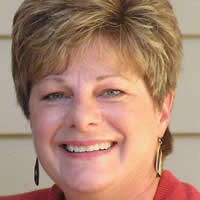 "I needed Pat's assistance in the areas of organization, scheduling and prioritizing. Through her concise and "to the point" style of business coaching, we were able to identify several simple, easy to use strategies which have allowed me to maintain better control over my work environment and to become significantly more efficient. As control over my work day has increased, my stress levels have decreased – what a great feeling!"
~Barbara Schuler, Landscape Designer
Business and Association Workshop Presenter and Speaker
Want to know who some of my hundreds of clients are? From Canon Inc to the Sheraton, you'll see the diversity of companies and associations who have asked Patricia to present. If you want to raise your confidence to soar your success, if you shy away from leadership roles now, for whatever the issue of your introversion or just plain lack of energy, Patricia will help you become that beacon.
Never lacking for ideas, if her clients don't have one at their disposal, Pat's expertise and experiences in Customer Satisfaction, Sales, Presentations, Improving Employee and Leadership Performance give business, industry and government organizations, broad and whole perspective to help them quickly move in the direction of whole business growth that sustains itself.
Patricia contributes articles published in dozens of industry journals, online ezines and online article websites, including Accelerating Retail Performance, the Economics Press Customer Service Newsletter, ezinearticles.com. She published her first book, Sales Skills for An Unfair Advantage, in 1998, and since then has authored 4 Kindle books and one other book titled, "Taking the Mystery Out of Follow-up Reluctance."
In her professional active memberships – Peninsula Women's Network, for which in 2004, and in 2007, she was awarded the Networker of the Year becoming one of only two members who received this recognition twice in its 28 years. National Speakers Association, National Association of Women Business Owners, Virginia Peninsula Chamber of Commerce – she most often takes a leadership role.