I know your plate is getting fuller now – it will be for me as well. The winter holiday season seems to do that for us. Well, some good news! I want to give you some just-in-time ideas to use as you may be like me – hibernating and planning. It's all about your business foundation.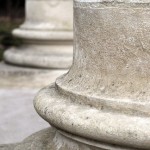 I have been de-cluttering my office. I dread the process although keeping things tidy through the year makes it a much smaller chore. I came across my interview notes of the fall Chef's Table for Entrepreneurs Telesummit.
Sometimes with information coming at us so fast through the year it can feel like we might have missed something important. But here's what I do: I go into hibernation mode this time of year. As an introvert I might spend more time than others in this mode but I find it valuable to both clear out (hence the de-cluttering) and plan for the New Year ahead. Introvert or extrovert, anyone can take advantage of a hibernation period.
Here are four foundational factors I was reminded of from four of the Telesummit speakers. I hope these tidbits will help you going forward in the new year:
– Put people first. Putting this philosophy in your business can help you with sales, with partners, with vendors and as a leader. Bob Burg's wisdom.
– Have a plan of action. Planning creates more confidence, more clarity and greater progress. Perfect. For me, the winter is always that time of planning. Davette Harvey's suggestion.
– Review your approach for your online marketing. With your niche clearly defined, reach prospective clients in-person and online with a planned approach that is measurable. That tells you how to realign your plan. Melinda Janicki, Online Biz Transformation Artist.
– Sure up your financial plan. I stayed within my financial budget this year. Well; within just a couple of hundred dollars which is far better than a couple of thousand last year. And with revenue growing 2011 will be solid. Denise Kirk-Murray, someone in a previous mastermind I was in.
There's nothing like feeling like you are on the right track is there? Having a reminder of these four factors did just that for me.
Consider business foundational factors like these as you plan, or hibernate, to make 2011 even better.
PS – I'm off to continue my de-cluttering to make sure there is room for more. What about you? How will you start the business foundation planning process?