Trump's outspoken stance about illegal Mexicans flamed protests to boycott several of Trump's properties. And remember, Macy's and NBC cut their ties with him.
Then remarks Trump made about Megyn Kelly during the first debate, caused many viewers to boycott Fox News.
His statements and actions call for boycotts, and he also seems to care little about the calls for boycotting any of his companies.
Are you an introvert still not sure about your voice being heard, or do you think it's only being more extroverted that can help?
5 lessons from Donald Trump boycotts for introverts to know
Don't dismiss yourself. Rarely, maybe never does Trump back off or back down. He's even gets criticized for not apologizing. What's a lesson?
Your introversion needs no apology. If anything you might have to speak up about how the only thing making you more of an introvert is how your energy source is more of yourself, and less of being around others.
Can you hear Trump apologizing for being more of an extrovert? Or someone who speaks his mind? Nah didn't think so. Let that be your lesson.
Ignore misconceptions. Myths and misconceptions get spread similar to a message in the telephone game. This game played around the world, starts with one person whispering a message to another. Then it is passed through the group of people playing until the last person says the message to the entire group. Typically variations happen in the retellings, so by the time the last person gets the message, it can be so different it's laughable.
Over time, misconceptions about introverts turned into myths. Myths like – we are shy, we are anti-social, we are weird, we are aloof, we don't like to have fun. You likely know many or most of them.
Can you ignore introvert myths knowing that they are indeed, misconceptions? www.introvertspring.com/wp-content/uploads/2013/09/15-Introvert-Myths-Infographic1.jpg
Be authentic. An anonymous but appropriate quote, "Own your life, or someone will own it for you."
If we follow what happens when we believe misconceptions, some might think, "Well I just need to become more like an extroverted person."
Are you kidding me?
Don't we have enough of a time maintaining our energy to do our job well, do nurture our most meaningful relationships?
Now we consider being someone we are not?
Boycott any action that erodes your authenticity.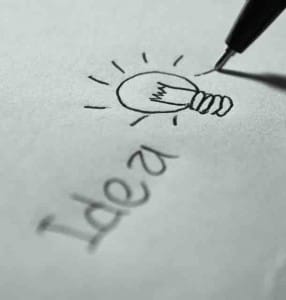 Find inspiration from outside yourself, like your competitors. Inspiration can come from any personality preference. Look into some of what's happening with the Trump campaign, even though people might not like his directness or his ideas, he stays ahead of the pack. It seems he often finds what his competitors often avoid talking about and then wades deep into those contrary waters.
What competitors do you know of in your business?
How can you find inspiration in what your competitors are not doing?
Boycott lesson, stop doing business like the others when you find you can.
Boycott perfection.
Stirring up some of the Trump boycotts is his admission of not being politically correct. A most interesting series this week talks about how it is Trump leads many political polls by checking his political correctness at the door.
Political correctness is rampant today. It's about criticizing language, actions even laws or policies that offend a particular group of people. This new phenomenon, in my opinion, may cause many people to say nothing because of the possible repercussions.
Focus on this: how is perfectionism (something many people of any personality style are haunted by) similar to political correctness?
Indeed, political correctness can cause us to stall and lose perspective, liked perfectionism causes us to procrastinate. If you suffer from perfection, boycott it! Strive for results and let go of any potential fear of outside judgment.
Business boycotts have lessons.
Are boycotts even effective?
According to some research, it seems results happen when the target company already has a declining reputation. If the company already has a bad reputation, ironically, boycotts don't effect much. Involving the media is important. This finding might explain why most parties involved in the Trump boycotts, including Trump himself, are faring well or mostly unscathed.
How could personal boycotts work for the quiet type?
Do you think any of the Trump-induced boycotts are affecting anyone? Negatively or positively?