Relevant reading this week around introverts, blogging and social media, is on the rise and it was tempting to add a bonus read, number 6. Causing you to feel overwhelmed is not the goal of these weekly snippets but instead, just giving you a chance to scan and find one or two helpful or inspiring posts.
For sure this was tough choosing however, I leave the reading choices to you.
5 Top Weekly Blog posts, week 10, from #Introvert Inspirer
Introvert posts 
Are You in Love With an Introvert? Decoding Your Introvert
Do you feel like you and your partner can't get on the same page socially? They're a homebody. You like to go out most nights. They have a few close friends. You're a social butterfly. They like to read books. You like to go to clubs. Maybe they seem shy and quiet to you and you're wondering what it will take to get them out of their shell. Well perhaps they aren't "just shy." Maybe they're an introvert.
Your detailed relationship reading is waiting! Click here to connect to your love psychic.
Introverts feel energized when they're alone and drained when they're surrounded by other people. They're more concerned with the inner workings of the mind and you might catch them lost in thought from time to time. They enjoy exploring their thoughts and feelings and are less attuned to the outside world. So how do you love this deep, introspective creature? Here are six things you need to know about the introvert in your life:
Are social skills necessary to become a successful leader?

What's your idea of a real leader in today's business world? For many people, the image of an energetic person would come to mind, somebody very sociable, able to talk to large audiences and win them over using irresistible persuasion. And while it's true that there have always been people who fulfilled none of the above criteria, like Steve Jobs, but who nevertheless emerged as great leaders, they tend to be the exception, rather than the rule. In which case, we might usefully ask: is it poss .. Read more:
Blogging and social media posts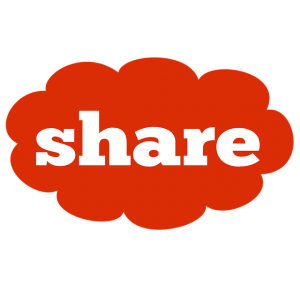 The Best Fonts & Colors in the Most Shareable Social Media Images
 Did you hear?
This week we've been featured on the Buffer blog! It's a huge moment for us; and we wanted to share it with you.
The post we've put together explores the science, the research and the data of the highest shared images on social media so that you can supercharge your strategy in minutes.
It doesn't matter if this is your first day of design, or if you're a seasoned veteran of the field – there's something here you can use.
3 Places Your Best Ideas Are Hiding In Your First Drafts
Many bloggers write drafts and then 'edit' their writing – but 'revising' is a little different and is definitely a good exercise.
Today I came across a great short video by Beth Dunn from Hubspot that was recorded earlier in the year at the Inbound conference.
In the video Beth talks about 'fixing your writing' by learning to 'revise' your work.
3 Tiny Words That Add Mystique to Your Social Posts, Blog Post Titles, Headlines & More
What gets people's interest? I've been reading Sally Hogshead's book "Fascinate: Your 7 Triggers to Persuasion and Captivation" and it has been very enlightening. What gets (and keeps) people's attention is fascination.
Sally walks through 7 forms of fascination that intrigue individuals for one reason or another. One of the 7 is mystique. Typically, mystique is formed when something is withheld. It's the anticipation, the wonder or curiosity that drives humans positively nuts and gives them tunnel vision when it comes to finding the missing piece of the puzzle. Let me give you some examples from Sally's book.
This is a most informal survey, and if you would just leave a sentence, it will help me sorting and prioritizing top found posts in the future:
Are you more of an introvert or extrovert?
How do you know for sure?
What kind of posts would you like to see the most in this weekly round up?