We're winding down this month's theme around romance.
As synchronicity would have things Michaela Chung's recent email to her subscribers, of which I am one, spoke to me to reach out to her to offer some of her thoughts about loving introverts. Here is an article just for you, by her:
#RomanceAwareness Month: Are Introverts Hard To Love?
I am an introvert. I have loved both introverts and extroverts.
And yet, I often feel like it's difficult for others to know how to love me.
Don't get me wrong.  We introverts are indeed loveable, and I know that I am no exception.  The thing is, people often go about loving introverts in all the wrong ways.
Whenever I think of one of my extroverted exes, a particular image comes to mind.  I imagine that I am a little blue bird in the palm of his hands. He is trying to show me affection, but ends up smothering me with his large clumsy hands. He doesn't know that you can't hold on too tightly to an introvert.  We need space to spread our wings.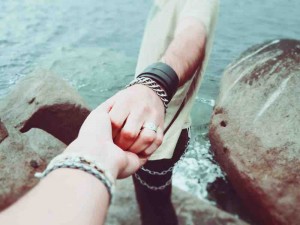 I don't blame him.  Nor do blame the countless people I've met who don't understand how to love an introvert. Extroverts have no frame of reference for our behaviour. Our needs are foreign to them, and our subtle ways of expressing them are easily misunderstood.  
Unfortunately, these misunderstandings can lead introverts to believe we are just too different, or quiet, or sensitive to love.  This is far from true.
Why introverts are loveable[Continue Reading…]