When this introvert hears romance, my preference leans towards small, quieter gestures. My husband and I often surprise each other with a hide and go seek game. In using a favorite toy of ours, – no, don't let your mind go there my friend – one of my speaking and training props, often accompanied with a little love note.
But, I'm married to an extrovert who more often surprises me with romantic gestures that can annoy me. My dislike is likely because I hate most surprises.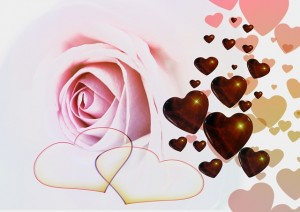 In honor of #RomanceAwarenessMonth here is:
Romance Awareness month: are you making these blunders with your #introvert love
Size up your surprises
In our first year of marriage, my husband surprised me with a dog. Now I love, love, love dogs. Except, I prefer to have time to think about things like our lifestyle, my allergies, our mutual interests before deciding on such a commitment as a dog. As you might imagine, the gift didn't go well. Now all these years later, I still feel bad. How I wish it were possible just to go with the kind gesture. But planning things out is more me.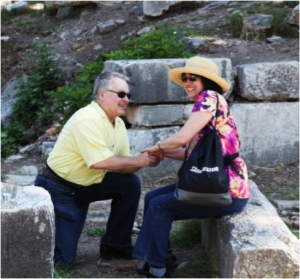 Fast-forward now a couple of decades for a pleasantly remembered surprise. If you know me, or my blog, I hate dropping clues about my age, so times references are always specifically vague. My husband, Marty and I were celebrating a major anniversary with a cruise – yes, we planned it together.
What I didn't know is he had a surprise during the cruise for me: a special side trip where he asked me to marry him again, for another couple of decades. He orchestrated a renewal of vows ceremony through his Rotary friends. And this was across the Atlantic Ocean in Turkey. Still touches my heart thinking about it.
A key to the more introverted heart: Allow for just a small amount of planning in the surprise with your introvert love. This consideration will go a long way for a most welcome surprise. And, for the extrovert love, plan a true surprise. You can leave them out of the planning and use your listening skills to know what they like, to go more with their spontaneity!
Dinner date from heaven or hell
Can you go wrong with a romantic dinner?
For me, and for your curiosity I'm an INTJ by Myers-Briggs Type Indicator®, a dinner date is more about an intimate setting, at a quieter place and if possible at a less busy time.
I'm an introvert, but that doesn't mean I'm a hermit, and most introverts aren't. But if you're romancing us introverted women with dinner, we want to be able to have a real conversation with you, one-to-one.
Better not to suggest a happy hour before, the most popular spot in town or a place where "everybody knows your name." Lots of people and lots of noise creates an energy-zapping environment and doesn't pair well with introvert romance.
Quite regularly where we live, a relatively small town, there is someone my husband knows. Over time we've learned we get along better when he goes over to have a few minutes to chitchat with them. He satisfies his extrovert needs in this way.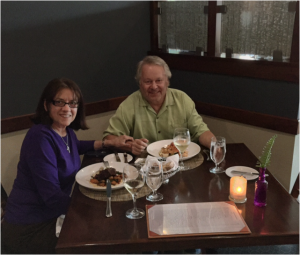 Another key to the more introvert heart: Experimenting is like research for introverts. When thinking romance dinner, because the environment is a key factor for consideration, consider the likability facto for the introvert. And for our extrovert love, we introverts must be flexible on occasion and even be so bold as to suggest to head to the most frequented happy hour or dinner venue that we know our partner loves.
What other romance gestures can you add to surprises and the dinner date?
If you're an introvert, how do you allow for your extrovert love needs? And what do you do as an extrovert to help your introvert thrive?