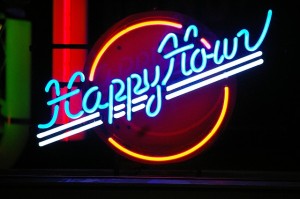 Some history claims that the first happy hour was held in a local pub in Ireland.
Others attribute that this before dinner reduced price drinks event started in the 1920's as the Navy's slang for its on-ship entertainment.
Regardless what is true, introverts and extroverts would design a Happy Hour quite differently.
How Can Introvert Salespeople Actually Find Happy Hour Bliss?
Originally published on: Nov 23, 2008
[Continue Reading…]