Some of us who blog take extraordinary efforts to craft every post we write in every way we can.
We each have a different individual approach to writing to deliver the best content we can to our readers.
While there are likely more components of a blog that could have positive effects on saving us time, money and energy, my focus specifically in this article is on the blog post.
Outstanding: Save Time, Money and Energy as #Introvert Blogger
In thinking about the key components of any particular blog post, for me, they are the title, the quality of ideas and writing of the content, the images, the comment conversation and the call to action. It's the first four pieces this blog post focuses.
Titles that pull readers in
I have a couple of title raters I regularly use, but as of late my final go-to is the one offered by CoSchedule.
The CoSchedule handy title rating tool scores a blog title, email blast title and I imagine you might even use it for headlines within your blog post.
It provides three main analysis' that seem to me important in having titles that attract readers to both read and start a conversation. Included here are just 2 of the screen shots related to the
Back to school with grades.
Maybe it's because I was a reasonably good student in school? I like seeing something concrete that tells me how my title scores. Here in this image, you can see how this title rated with a score.
It further breaks down the score into four categories of words used.
As you look deeper into the tools website, you find links going to other places on their site to find examples for these types of words.
Characters count.
When you get your score, you also get other grades related to the length of your title in words and characters.
The title length is important in particular for the title showing up in a Google search.
Headlines positivity.
When I see a smiley face as part 3 in the title evaluation, I know my title is good to go. If it is the sad face which occasionally shows up, I take a few more seconds to tweak until both the face, and I are smiling at each other.
Have you heard of Coschedule Headline Analyzer?
Any comments about its effectiveness?
I know there are other headline analyzers, but I've gone almost exclusively with this one.
But do take a look at Emotional Marketing Value Headline Analyzer  – it's free.
This freetool will analyze your headline to determine the Emotional Marketing Value (EMV) score.
Your headline is analyzed and then scored based on the total number of EMV words it has in relation to the total number of words it contains.
What headline tools do you use?
Words and ideas that add value to readers.
When I began to get a few reviews about the grammar of my latest book, Communication Toolkit for Introverts, the timing of attending an author and publisher conference was no coincidence.
One of the agents I met there recommended I use Grammarly. While it surfaced after writing my book, it's invaluable for blog posts. It corrects spelling, grammar, punctuation. It also provides ideas for overused words – overused either in your post or, in general.
It can do this checking directly as and where you are typing, or you can copy it directly into your account for later use.
There are also blog post templates available everywhere online. Many valuable ones for no cost. Most of them fall into the How To, Lists, Interviews, Round-ups, Hot Topics, and more.
Templates are appealing to me just for getting an idea when ideas aren't forthcoming.
Images with appeal.
I've got so far to go in this particular blog post component in quality and relevance. My idol in this area is my good friend and blogger Susan Cooper. She's talented enough to create her images, but I don't have that eye for these things.
Until recently I did all the searching for and shrinking of images on my own. Maybe you do that? After a month of tracking my time, I discovered how much time that was taking. For me, the task became daunting because of all the various photo and image websites to choose just the right ones. Then to resize and often include a watermark or attribution wording.
It is often too much of an energy drain.
Do you ever find an image that seems to fit and then you keep looking for something better? That's also a time zapper for me.
Then along came FotoPress. This blog plug-in searches top sites providing images for both free and royalty free, as well as with and without attributionof. The best part of this image editor: you never have to leave your blog post to find and edit images!
Now most times I can find any image in about 5 seconds.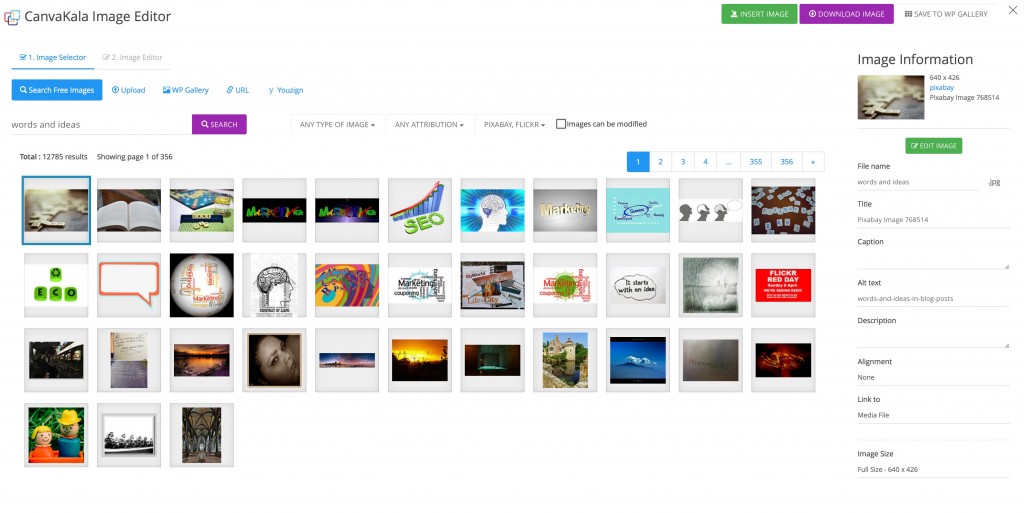 Imagine never having to waste time on menial tasks like going from site to site to find what image you need?
It's a super easy to use plug-in for WordPress blogs.
As you are either copying or typing in your blog post content, you choose "Image Editor" while at that screen. Up pops a search window where you type in the words you want to get an appropriate communicative image to match.
In this example I'm including, you can see you can get hundreds. In my short experience with this tool, I've found the best images in my estimation to be within the first three pages.
I haven't used all the features yet in having access to over 2 MILLION images on your fingertips. There's one allowing you to add 100+ special effects in 1-click to any picture.
How do you go about finding your content images?
Comments lead to conversations
Lately, I've been in a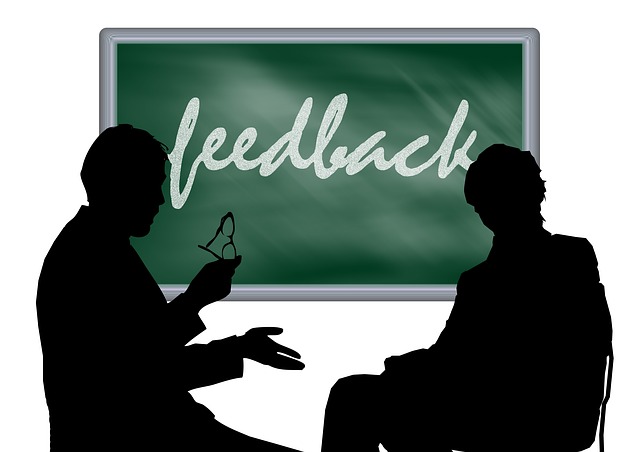 funk about either writing new content or even repurposing within Google guidelines.
In this decline my biggest neglect as been in the comments section. For an introvert, this is sad for me because it is one of the highlights to engage in the conversation this venue provides.
I don't have the time, money or energy to do all required in blogging on my own. When writing begins to feel like a challenge, it's like trying to change the oil in a speeding car. All kinds of problems can surface.
That's why tools that come across my radar are something I explore, test and then either buy into them or keep looking.
I'm interested in knowing what you find to be tools that are most helpful, even outstanding.
Outstanding: Save Time, Money and Energy as #Introvert Blogger
Do you use any of the tools that I do?
What blog post tools do you use for your title tweaking, content writing, visually appealing images and making comments more like conversations?
Full disclosure: FotoPress link is an affiliate link.
Find your voice in everyday business situations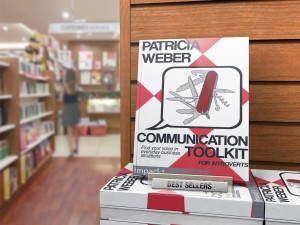 For introverts who communicate and extroverts who want to understand them.
Three ways to get the information you want to find your voice in meetings, presentations, conflict, negotiating, sales and persuasion:
If you want small doses of the first chapter, subscribe to the blog in the red sign-up box on the home page to get notices of each blog post.
If you want to read the whole chapter 1 without giving any email or getting on any list, go to https://bit.ly/CTIonPackt and read at your leisure.
If you want a PDF copy of chapter one's 15 pages, please share this post, let me know in an email to patricia (@) patricia-weber.com the link that shows where you shared it. It will be delivered quickly to you!