In my first post about Sitting Down – How Much Is Too Much Everyday? The focus was on research results unfolding that conclude – sitting is bad for us.
Many readers agreed with my basic premise: we may benefit more from living our life in moderation instead of a blanket belief of all health scares.
Cases in point:
Coffee is bad one year, good years later.
Eggs cholesterol is bad one year, found not to affect us the way originally believed in subsequent years.
Nuts in the past were bad for us what with all their fat. Of late, they help to reduce likelihood of heart disease and high blood pressure.
Most recently, a few headlines are calling sitting too much the new smoking. Yikes smoking! As a former smoker decades ago, this reframing caught my attention. After all we know beyond doubt that this is one habit proven to be deadly.
In my consideration of family members and their long lives compared to their degree of sitting it seems, there is more to sitting too much that it would be called, the new smoking.
Is Sitting Down Too Much an Invitation for Chronic Conditions and Disease?
Some health websites reference as many as 47 studies around sitting too much. There are more studies than that although the data synthesized from these 47 was compelling.
There are three main diseases or conditions that consistently come up as more reports and articles appear.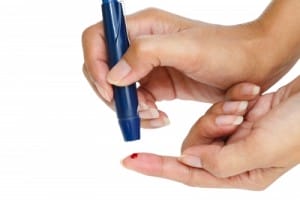 Diabetes The Mayo Clinic did a study of how sitting affects blood sugar spiking and what they found was amazing. If the study participants went back to sitting after a meal, or ate while sitting at their desk, their blood sugar peaked and stayed there for two hours. However, if the same participants took a 15-minute walk at just 1 mph after eating, their blood sugar peaks were cut in half.
The University of Pittsburgh was given a $3 million grant by the National Institute of Heath to study the relationship between long times of sitting and diabetes.  One finding supports getting up and off our butts with a study across the USA in 27 different clinical centers and those at high-risk for diabetes. "People at risk for diabetes who lost weight and increased their physical activity levels sharply reduced their risk for diabetes and heart disease, outperforming people who took a diabetes drug instead."
This says, when you lose weight and exercise regularly, the risk for either diabetes or heart disease is more effective than just taking a diabetes drug.
At the Mayo Clinic website, it was noted that we are moving 90 percent less than our ancestors did 100 years ago. What a duh moment for me! That explains why great grandma Nellie lived and was healthy until about age 95! Same with great grandpa Joe at 92.
But did Nellie and Joe have diabetes? Were they tested for it? I'll never know.
A caveat of this particular study anyway, is that your risk for developing diabetes increases if you consistently have high blood sugar.
Heart Disease When we sit, we don't burn as many calories as we would if we were up and moving around. Most of us know that.
So it takes longer for our bodies to burn off the calories we eat at any meal. Then because of that, the blood sugar is higher for a longer period of time.
Of course high blood sugar in effect causes tiny tears on the inside of veins and arteries – the main places for plaque to start building and then, cause heart disease.
In the American Heart Journal article Circulation: Heart Failure, it was stated men who sat for more than 5 hours per day increased their risk of heart disease by 34% verses men who only sat 2 hours per day.
This one did register for me because my husband has heart disease and of late, because he retired, he is sitting more than he did in the past.
Obesity Maybe we can agree that if we take in more calories than we can burn off, we will gain weight?
I'm not sure why our body wasn't made to just let go of those extra calories it doesn't need. Now that would be truly amazing.
But hold on. If the body did not store those extra calories, what's going to happen if you got stuck on that recent Kentucky highway where traffic was stopped for 16 plus hours, and you didn't "prep" for it?
When our body was designed to have fat stores to draw upon in case of lean times, we can physically get through longer than normal stretches between eating without starving to death.
By sitting, we do not burn off the calories we had for lunch and any snacks eaten during the day. The extra calories increase your weight, which in effect start to cause other health problems, including diabetes.
But did diabetes cause your obesity or did your obesity cause diabetes? Does it really matter?
What the heck can we do?
Are we doomed because of our lifestyle? Wait a minute? We're all headed in this direction and we certainly don't know when we'll be dying, even without sitting so much.
If you have been following this disease, maybe you came across this one infographic I did? It was startling … at first:
infographic originally via: Medical Billing and Coding and more currently at https://www.brainz.org/truth-about-sitting-down/
Someone debunked many of the depictions with the research summarized in this infographic!
That is right: we have to question research findings we find reported.
An introvert's dream: more research. And I didn't have to sit much at all to find this treasure.
While I admit high skepticism about this "health scare" now some has me scratching my head asking, what if this is right? Is it right? How will I know?
The conclusion of this series is soon here, now may leave a major unanswered question: what do we do to reduce any feared risks?
How the heck do we motivate ourselves, if we have to, to get up off our butts?
What do you think about this sitting disease health alert?
Do we have something real to be concerned about with it or is it in the chocolate, eggs and nuts category?