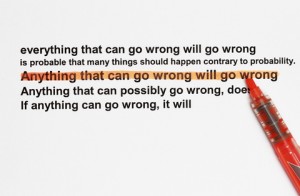 Here's what I learned about how Murphy's Law can turn into the Law of Attraction anytime – even with your marketing.
The Kindergarten Grandparents Day event was scheduled for the day before Thanksgiving.
Unbeknownst to my son and his family, my husband and I were going to show up at our granddaughter's kindergarten for this special day. We were giddy with excitement for weeks. Shhh.
No big deal you say?[Continue Reading…]