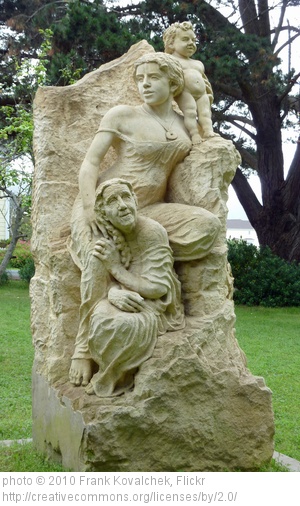 About a month ago I fell walking up the steps at my house. The first day the only pain I felt was in the shinbone that took the brunt of the fall.
But the second day, getting out of bed was almost intolerable back pain.
Fortunately, my chiropractor could see me that afternoon.
It turns out that what I suffered from the fall was – whiplash. Not only was my lower back a mess, but the fall explained the sudden tender soreness all through the back of my neck.
At the end of a series of three weeks of visits, being elated that I was now down to once a week and on my way to just a routine monthly tune-up, I gleefully said, "Then tomorrow I'll start back to my hula hooping exercise routine."
"Tell me about that," he asked as he completed his notes.
"Well, it's about a 25 minute routine that …"
Cutting me off mid sentence he looked up from completing his doctor's notes advising, "It would be better if you eased into it again."
Curious and feeling like he had a point I asked, "What does that mean exactly?" I hadn't worked out since seeing him for the past three weeks, each week for two or three visits and I was almost stir crazy without some semblance of an exercise routine.
He explained to me how to work up to the full workout starting with just 1 minute that day. Then in about 2 or 3 weeks, the routine would be set in motion again.
What I have to face is that while I mentally and emotionally am filled with energy, my body doesn't spring back from bumps and bruises like in the past.
Just how then, does a baby boomer, age energetically gracefully? Just a few ideas from this falling episode:
Accept the change, or listen to the wisdom of a doctor you respect. I was trying to do things the way I've done them for, well, decades. But it's time to listen to both my body and the doctor.
Right after that is to stop comparing yourself to your younger years. We all get older! The goal as you age is to look as good as you can with what you have to work with and stay as healthy as you are able.
Manage your weight with a healthy diet. Many of the women I know complain about weight gain as they age. There's only been two times I can recall I've been overweight, by about 10 or 15 pounds. I upped my exercise and began to eat more vegetables and fruits. I've had several doctors ask me to come speak to their patients about staying healthy as you age.
Stay busy. No one would ever accuse me of sitting still. From family, to a car hobby, to blogging, to traveling and the list goes on. Most of my energy comes from keeping moving.
Work out your mind. It might be the introvert side of me but I have insatiable curiosity so any brain game that comes across my radar, is likely something I'm going to play. With the Internet you can go beyond crossword puzzles!
What are you finding are ways that you keep your energy as you age?
Have you had an incident that has given you that "Aha," so you manage more gracefully?