The holidays are the perfect time for introverts to start engaging in exercise if somehow, it's dropped off the to-do list. This may sound counter-intuitive but stay with me and maybe you'll be influenced otherwise.
If you haven't yet figured out if you tend toward being more introverted or extroverted, the Digital Citizen offers a free personality assessment based on both Myers-Briggs Type Indicator® (MBTI®)* and Keirsey Temperament Sorter® (KTS®). Visit the website to both assess and download files specific to your type results.
Introvert friendly guide to holiday exercise, top 4 tips:
1. Get your introvert needed alone time.
When I was in my 30s I would meet my husband after work at the gym. He loved every minute of moving from one workout machine to another, stopping and talking with people along the way. I abhorred the process and would be like millions of people making a New Years resolution to work out and instead drop out.
 We've got enough "people" events to manage.
We're blessed having a gym room in our home but anyone can make any room a personal gym room. I do it almost every time I travel to be with family.
And during the holidays what introvert wouldn't relish their alone time? Here's our time to say, "Well I've got to work out today around that time so I'll need to leave (or arrive or both!) early."
It's the perfect excuse to duck almost any party.
2. Cold weather exercise does have benefits.
Rather than hearing and maybe fearing all the holiday noise from friend and family chatter (or worst, heated arguments) you can find that alone time, stay fit and healthy and clear your thoughts all at the same time.
Kevin Plancher, MD, head of Plancher Orthopaedics and Sports Medicine, PLLC (www.plancherortho.com) says if we use our common sense (and what introvert doesn't have that!) exercise in cold weather both stimulates our mind, increases our endorphins and keeps our body finely tuned.
Warming up and dressing warmly with a steady pace even if we just go walking, or for a shorter jog during colder weather, will keep us healthy.
When we live in and have the good fortune of experiencing winter where we live, we can let that endorphin release motivate us.
Oooh baby it's cold outside. So what?
3. Your best exercise partner is yourself.
My introvert friends, we know we're in our heads, a lot. Reflect on what you know are the benefits of exercise. The truth is, without a strong body we cannot have the sharpest mind! Stop pretending you are not hurting yourself by putting off getting into and staying in shape.
The best thing about exercising is we can choose to do it alone.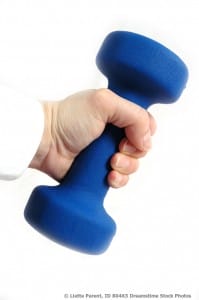 Then start small during the holidays because there's going to be great success with less time to schedule any alone time.
By setting our self up with success now, we also have the added benefit of giving our self more energy for the party encounters we just will not be able to wriggle out of this time of year.
And if you need accountability, that's as easy as asking a friend to hold you accountable by asking you about your exercise for the week.
4. De-stress, re-energize that introvert feeling.
For some people exercise is all about staying fit and keeping healthy. For certain these are benefits for all of us.
But for introverts, whatever routine we choose we will reap those rewards, we are also going to renew and recharge our self on an energetic level.
The cold weather isn't necessarily inviting for endurance training! But we will find our stamina improve and that means, increased over all health and energy levels.
Studies continually find the more we move, and it doesn't have to be major, the the more energy we feel! This is one reason I love the 7-minute scientific workout through out any day. Set my Pomodoro timer and every 25 minutes when it pleases me, I'm either hula hooping or engaging in some kind of 7-minute workout.
It feels so good. My mood lifts and my energy recharges.
Now, if either you know your MBTI style, or are going to take the free assessment mentioned above, then you can find your more tailored style to exercise at https://www.personalitypathways.com/article/brue-type2.html
Exercise is really about motivating our self. We might use an app to keep track of our progress. We might have that good friend to hold us accountable. It's all about finding what works for you.
And I know from personal experience with exercise, we have the energy we need to arrive at and leave those holiday parties feeling we can more easily enjoy and be merry.
Will you give it a try?
Or are you going to keep postponing?
What's your plan?