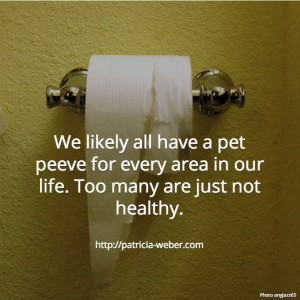 Do we all have pet peeves?
Maybe your pet peeves are around social media, family, friends or work. We likely all have one for every area in our life. But these are just not healthy for us.
This week on Martin Luther King holiday my husband and I took the day off and headed to the movie theatre. That is where one of my biggest pet peeves showed up: people who do not silence their cell phones.
It was a delight to hear at least half a dozen pre-show reminders to – silence cell phones, don't text, don't call. The theatre had it all covered on the big screen for all to see and hear. They repeated it and repeated it. I just had to let the feeling around my anxiousness that this would happen go.
It worked too.
No cell phones ringing.
No signs of texting from where I sat.
Pet peeves are as bad as you think.