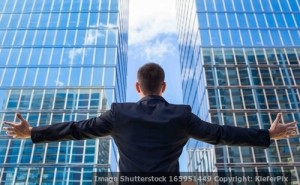 I'm going to tell you the truth – which may be painful.
You may hope that this will be an article in which I detail how introverts can make millions in sales and never have to be uncomfortable or speak to anyone – that somehow I will have the "secret" to selling without any discomfort.
Well, I don't.
The reason why good salespeople often make as much or more than many in upper management is because of their willingness to deal with painful experiences – like getting rejected – again, and again, and again. The "secret," if there is one, is to keep going until the discomfort and rejection don't bother you anymore.
Introvert in Business to Business Sales: Take the Hard Way Out
The truth is, if you want to be a top salesperson, you are going to have to pay your dues. And it is usually painful – at first. You will be rejected – many times. What you may not realize is that top salespeople, many of whom consider themselves introverts, have learned to be comfortable with discomfort. The pain and rejection doesn't bother them like it may have in the beginning. They know that discomfort, when consistently confronted, gives way to confidence. This feeling of strength does not come by reading this article. It does not come by imagining that you are confident. This strength only comes to those who, in real life, endure pain and discomfort until they give way to confidence and strength.
How do you get confident?[Continue Reading...]