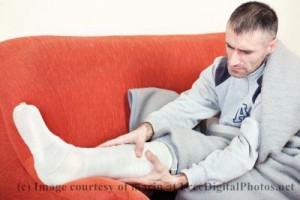 In a LinkedIn post, Are You Using Your Introversion As Your Achilles Heel Or An Excuse? the point of the analogy was to avoid making excuses for being more of an introvert. It's not a weakness at all to be more introverted.
If you're not using your introversion as an excuse or find it to be your Achilles Heel, bravo!
Now let's compare the reality that is, your introversion is your strongest asset. It's like your femur bone.
Many authorities claim the femur bone, the only bone in the thigh, is the longest and strongest bone in the human body. Just as this is with the body, my thinking is that our introversion is our strongest personality preference on its own and weighed in with who we are overall.
Let me suggest at least three ways we might find our introversion to be our femur bone. Then we can eliminate any lingering self-doubt from, "woe is me I'm more of an introvert."[Continue Reading…]