Just recently I was reading the Blue Ocean Strategy (BOS) blog post, From Blue Ocean Strategy to Blue Ocean Leadership, when it occurred to me:
What if introverts have to compete with extroverts?
Of course maybe it's just a feeling that we have to compete. Either way, if it's a feeling or if it's true, I think the BOS can help us hone our advantage.
Are you familiar with Blue Ocean Strategy (BOS)?
My discovery of it came out of a failed partnership in a tee shirt company a few years back. Learning about the BOS concept was one of my business takeaways although in working with five other partners we did not adhere to the concepts, which possibly contributed to our demise.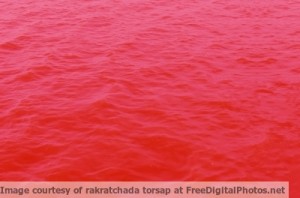 W. Chan Kim and Renee Mauborgne present the concept in a 2005 book of the same title. It's a metaphor that contrasts the wide openness of a blue ocean (unknown and untapped markets) with an overpopulated red ocean (traditional and crowded competitive markets.)
What's relevant about it for the more introverted of us? Maybe we could use it in part, for our organizational leaders or colleagues we work to look at our abilities and energy to contribute to greater performance?
Let's have a little fun and apply part of the BOS strategy to a workshop like exercise.
We'll start with we (introverts and extroverts alike) are all considering be partners in a new blogging platform.