What a pleasant surprise to receive an invitation to Blog Hop! When I first heard the term a couple of years ago I thought, "Wow, that sounds fun. I wonder if it's like one of my favorite childhood games, hop scotch?"
Enjoy "hopping" to the different blogs featured here. Broaden your contact sphere.
My invitation to blog hop, came from one of my long time blogging friends. I met A.K. (Kathy) Andrew on LinkedIn. Here's a bit about the woman who invited me to this blog hop:
A.K. Andrew was born in England, where she worked as a schoolteacher before becoming a Community Arts photographer and screen-printer in London.
In the ensuing twenty years, San Francisco became her home, and in it's atmosphere of breaking boundaries and creative expression, A.K. became a painter and ultimately a writer. During a spell of living back in the UK, she completed a Creative Writing Certificate at the University of Sussex, Brighton in 2010.
Her current novel, in its final draft stage, is Under The Bed. Set during the Vietnam era in NYC, two women, a generation apart, each burdened by guilt regarding the death of a sibling, find their own lives in danger, when the older woman's brush with McCarthyism emerges during their collaboration on her autobiography.
A.K. Andrew now lives in Northern California.
She blogs at http://akandrew.com/blog-a-writers-notebook/
A.K.s writing is superb. Every sentence pulls you in and gets you ready for the next one. So do hop over to hers only, once you finish reading here!
Part of this assignment is to blog post on the writing process, answering the four questions below.
1) What am I working on?
The shorter answer might be what am I not working on. The truth is there are many exciting things in progress. With the writing and editing of my book for Impackt Publishing now complete, the marketing phase is live. To kick my knowledge up I've been attending some author seminars, sharing my own ideas with the publisher, as well as getting into the plan that that publisher has developed. Communication Toolkit for Introverts: Essential Skills for Everyday Business Success, will be ready in the next few weeks.
2) How does my work differ from others of its genre?
It's always about being different isn't it? Gosh, it seems this continues to be a lesson for me. Here's what I think. It's a combination of things that makes my writing different.
I write non-fiction, how-to or what someone long ago told me, "engaging cerebral". While all my ideas come from my real life experiences, they are often told in and out with stories which might be mine or someone who has told me their story.
Then, just like you can squeeze juice from an orange, I squeeze all the best ideas in my view from each story into practical things to do, ways to be, actions to take.
3) Why do I write what I do?
The short answer is I've always liked telling others what to do! Haaaaaa. Likely my two younger sisters would tell you so if they were telling tales.
The thing is even as a corporate trainer, or association speaker, there is a humble feeling that goes with people listening to you. I mean really, out of all the people in the world, likely there are many espousing similar ideas but then, some people choose to listen to you?
When writing can give the reader some value from what you might think otherwise not worth mentioning, that makes it all worthwhile.
4) How does your writing process work?
Being a person who values fun, I mean if it isn't fun why even work at it right, for me the process cannot be static. It's the variety in the process which helps me get those ideas rolling around in my head out, that keeps me enjoying it.
Sometimes, with blog writing, I will plan out a series of posts, write them often in one day and then queue them up. Other times, even though I plan them, I want to spread out the writing of them because of being aware of how my energetic state affects the tone, words and direction of my posts.
My book writing has totally changed since writing for a publisher. In the process of having editing from professionals make me a better writer, the process I fell into was more planned than my blog writing. Because a chapter-by-chapter proposal was submitted, I would schedule each chapter for a time frame, for example, in one week I might have 4 days of writing and the following week 4 days of my personal editing. But what I liked is that I was able to schedule out each chapter over the duration of the eight months, allowing for flexibility without being stressed.
In either of these writing situations, the fun leads to some personal breakthroughs, maybe enough for a series of blog posts!
Now for more blog hopping with the bloggers I nominate:
Johnny and I met on a LinkedIn group.
He graciously accepted my invitation to contribute to one of the chapters in my upcoming book.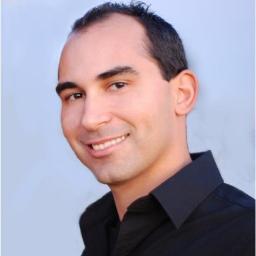 Johnny Bravo is in the business of helping professionals sell their brands and take their careers to the next level. Businesses and professionals in every industry come to him for best practices in sales, networking and professional brand development.
You can find him at https://www.salesproblog.com/
or follow him on Twitter and connect on LinkedIn and Google+.
There's a lot going on in the blogosphere with coaches.
I met Mahal on Linked in too. Here's what she says about herself:
My name is Mahal Hudson. I'm an empowerment life coach, team advocate, non-violent crisis prevention and intervention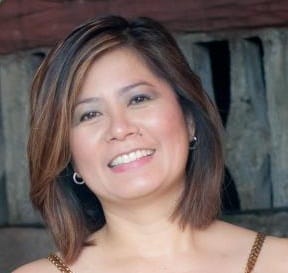 trainer, an optimist and a dreamer. Ultimately, all of my work is about helping people reignite their passion to love life again and to feel joy every day. (Because being happy is a beautiful thing). That is what I do. And I am not confused. As for the boring stuff, I worked as a Clinical Psychologist, a Non-violent Crisis Intervention Trainer and a Program Supervisor at a non-profit organization for children with intellectual disability. My recent article was published at the Canadian Immigrant magazine: "Landed…now what?" I blog about: "empowering friendship, love and loyalty" to inspire one soul at a time. My personal mission to create a sustainable future through a happy, abundant vision of tomorrow and of the present to achieve the optimum level of life for others where work, family and self's needs thrive. This is the reason I created The Avant-garde Company. By the way, my name in Filipino language is a translation of "love."
You can find her blog at https://www.avant-gardecoach.ca/
Or follow her on Twitter
It's another LinkedIn blogger, Lori Lynn Smith:
Lori is a passionate and an authentic teacher who shares her real life experiences with genuine integrity! Lori's journey lead her on an adventure that continues on today, extreme self care, finding your passion, living your soul's purpose, creating success strategies, small business online strategies are a few of the topics that Lori is passionate about teaching through her books and websites.  Get her Free eBook and Mp3 The 5 Myths of Self Care – Click Here <> .
Lori is the Founder and CEO of Sacred Earth Partners Training and Retreat Center Inc. Sacred Earth Partners Training and Retreat Center, Eco-Spiritual Company, is dedicated to bringing programs, courses and products designed to support a holistic lifestyle and business that nourishes the body, mind and spirit. You can learn more about her at www.sacredearthpartners.com
Why do you write what you do?
Have you had an invitation to a BlogHop?