A widow's faith or fear – where's the focus? If you know me at all, you recognize I want to use another f word. However, in my usual praying to God, "what is next up in my blog posts, Jesus?" I heard this still, gentle, soft voice say – not that F word.
Thank you, God. After all, I'm a sassy, savvy widow now. No need for such language. Today anyway.
"Faith and fear both demand of you to believe in something you cannot see. So choose faith." Lisa Meta Griff, Insight Timer
After almost 4 years, I think I might be savvier about this journey. But no, sometimes fear of different things wells up in me. There's a scripture that I am constantly reminded of when I think about how weak I might be or how weak my faith is. Then I realize the issue is my focus. A widow's faith or fear – where is the focus? Where is your focus?
Are you ever afraid of anything? In particular, as a widow or widower? Is it faith or fear for you?
I often fear living a lot in loneliness. I love being alone as more of an introvert. However, I find loneliness can creep into my life quite suddenly, often unexpectedly. I'm out in our world dating and not knowing the outcome in God's plans for any of that! While I enjoy the company of many of the men I've dated, my focus can sometimes shift. "But wait. I'm older now. Not a chance I'll get another 47 years with someone because there's not that kind of time left in my life."
Honestly, because my husband and I traveled almost everywhere together, I thought, maybe secretly hoped, we would die together.
My thoughts can then spin out of control, and I can get sad, angry, yearning for my husband and, on occasion, still, in up in a puddle of tears. Thankfully, a lot less these days than 4 years ago.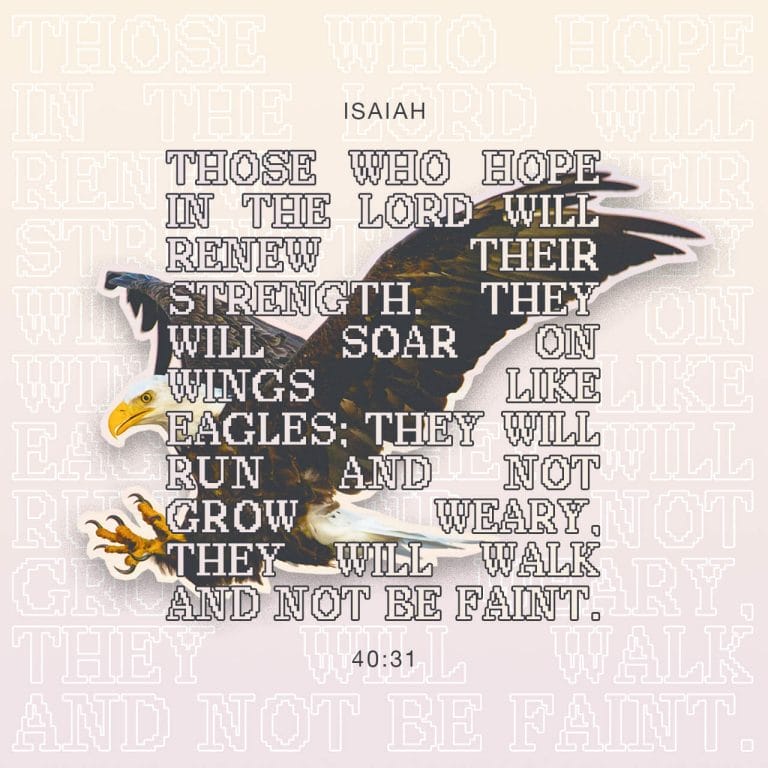 Why do I find my focus spin? Because I lose it! I move from faith in His plans for me and fear in my plans and even hopes. I know to pay attention more and only, to His plans. So I realign my thinking. 
First, I call out just one name, Jesus. Then I take some deep breaths in and out. Usually, that is enough to get me into the present. If not, thank goodness for Bible apps! I open mine, and the scripture I choose is always perfect.
This reading from one of the recent ones:
"But those who wait on the Lord shall renew their strength; they shall mount up with wings like eagles, they shall run and not be weary, they shall walk and not faint." (Isaiah 40:31, NKJV)
Oh to have the end of soaring! And running! And … focus.
Then there is a beautiful song for this scripture, by Chris Tomlin. It too reminds me to focus on my faith, to be confident I will rise from all the ashes, and let go of the fear.
My focus for this weekend is, in honor of this year's Memorial Day: 
My dad served in the Army Air Force during World War II. He was incredibly proud of his work and served in his local American Legion his whole life after the war ended.
My husband served our country in the Air Force for 8 years. He loved the military more after his service, to the degree he became a leader with our local Langley Civic Leaders' Association. Part of their purpose is to "Promote the morale, welfare, and education of the personnel attached to Langley AFB and their families." He did that with love and devotion for years.
While I love all holidays supporting our military and knowing I had the privilege of being with such an accomplished man, and a father who loved talking with my husband in particular about how they served, I pray for our veterans on holidays like this one. 
My husband had a variety of signatures to his emails. One that showed up around Memorial Day, Veterans Day, the 4th of July:
"Our veterans gave everything for our country up to and including their life." Thank you, God, for putting such a person in my life for almost 50 years. I write this post in honor of the veterans who made it possible for us to even think about their service. They had the focus needed to sustain their faith to have this country. 
Please, leave a comment today. That's my focus: your comment. What's your focus?