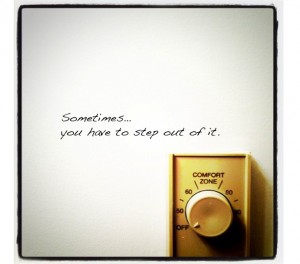 The marketing world is cutthroat, and pressure to perform or to reach certain milestones only adds to the pressure. Introverts who have creative ideas and products to sell may find it hard to compete against those willing to scream for attention. Fortunately, the world of online marketing allows introverted people the opportunity to have their voices heard while they can hide comfortably behind their keyboards.
From social networking for your own purposes to building online marketing campaigns for others, the internet provides endless ways in which introverts can interact with others on levels that they feel entirely comfortable with.
Finding Your Comfort Zone
One of the biggest benefits of using the internet as a marketing tool is that it reduces awkwardness that many introverts feel during face to face interactions. Every question or inquiry over the internet can receive a well-thought-out response, one that the introvert feels entirely comfortable with. Over time, introverts will likely feel more comfortable with their cyber-contacts, and will be able to respond much more naturally, a development that will allow them to understand themselves better and to gradually relate to others on new levels as well.
Another significant benefit of online marketing is that most internet-based campaigns allow for complete anonymity, enabling the introvert to let his or her creativity shine without having to claim the rights to the campaign. In other words, internet marketing as a profession is a great opportunity for introverts to share their ideas with a wide audience without having to profess their contributions publicly. Think of some of your favorite viral videos, images, blogs or infographics, for example. Do you know the name of the mastermind behind the campaign? Probably not. Does it matter? Definitely not – the campaign served its purpose just because you've seen it (and probably shared it). If you're introverted but have a creative mind, internet marketing is an excellent career option for you, as it allows your campaigns to shine without requiring you to step into the limelight.
Marketing Yourself Online
The internet marketing world includes not only marketing products, but marketing yourself, something which most introverts are hesitant to do. The good news, however, is that creating social profiles can often be liberating for many introverts – there is generally no obligation to add a picture, and many social networking sites allow you to create a profile without your full name. These sites, such as LinkedIn, Twitter and Facebook provide endless opportunities to connect with others without having to sit through awkward meetings, forums or professional events. Introverts can control exactly what information they share through social networking sites, and can choose to accept or decline any invitations received. They can also set their privacy settings so that only their chosen connections can see their full information. Over the internet, introverts can think carefully about how they wish to present themselves to ensure that they're portraying themselves exactly as they want to.
Sari Holtz is a reformed introvert who currently works as the marketing manager for DailyForex.com, a website that offers comprehensive Forex broker reviews, free Forex signals and daily market analysis.
What can you do to find your comfort zone to your online marketing presence?