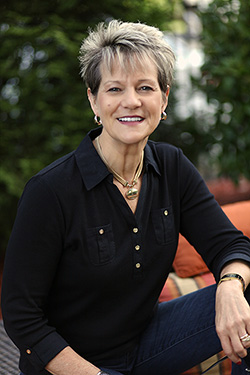 You Need a Presence
According to a recent study by Cone Business in Social Media, "93% of Americans believe that a company should have a presence on social media sites and 85% believe that these companies should use these services to interact with consumers."
To get the most out of your efforts think in terms of how you can contribute and establish yourself as a reliable resource. Focus on networking, building relationships, and holding conversations. Social media and social networking are simply global approaches to connecting with people. Be a resource rather than a vendor. Have a unique message.
A Global Reach Is Very Attainable
Social media marketing allows you to have a global reach with a minimum of investment. Solopreneurs used to have very limited market reach. Of course you can invest substantial money, but you don't need a lot of money to get started. There is an investment of time, but when you consider the return on that investment, it becomes a nonissue.
Where to Participate
Before immediately jumping into a particular social network, do a bit of research. It's a pretty safe bet that locations such as Facebook, Twitter, and LinkedIn are great places for you to be, but investigate the activities of social networks you're considering. If your market is extremely niched, the most popular locations might not be the best use of your time. Let's say you are a dental professional wanting to reach other dental professionals. A location like Web Dental would be a better use of your time than Facebook for this particular market. But if you're a dentist wanting to reach potential patients, you could use Facebook very effectively by localizing your efforts.
In traditional marketing, much was measured by return on investment (ROI): If you spend X you should get Y in return. Not so with social media. Blogs, Facebook, Twitter, and other social media were never intended for push-marketing messages. They are intended to be personal communication tools. However, now that some social networks offer advertising, there is a focus on ROI for some investments.
Plan, Schedule, and Participate
Develop a plan for what you want to accomplish through SMM. If you plan to use various locations to establish name recognition and visibility, determine where you are going to get the greatest result for your involvement.
Here's a shortcut for getting maximum exposure with an investment of as little as twenty minutes a day: Start by answering the question, "What would my community be most interested in? What's a problem they need a solution to?" Based on the answers, focus your efforts on:
The topic
The best locations
The efficiency of what you're doing
The bottom line is, the more visible you are the more you will attract your ideal clients. Social media markating allows you to gain incredible visibility with focused attention. Start today to stake your claim.
I find that the "Where to Participate" isn't always so obvious. What have been your findings?
About the author
Kathleen Gage has been actively marketing on the Internet since 1997, building a multiple-six-figure business and a stellar reputation for honesty, outstanding content, and success. She's taught thousands her internet marketing methods in seminars and training programs. For the first time Gage's signature tips and techniques are organized into one easy-to-read book.
An early adopter of the Internet, Gage is recognized as one of the world's most renowned online marketing experts. In Power Up for Profits!: The Smart Woman's Guide to Online Marketing she addresses the must-dos of any business regardless of industry, market, or service offerings.
Portions of this post are from Kathleen Gage's book, Power Up for Profits! The Smart Woman's Guide to Online Marketing. For a very limited time you receive three wonderful bonus gifts from Kathleen – 1) How To Make Your First $100 Online Report 2) How to Sell Thousands from Any Platform 3) The Truth about Making Money on the Internet Teleseminar
Learn more and get your copy of Power Up for Profits at: httpss://iz106.infusionsoft.com/go/powerbook/patriciaweber/