The Introvert's Guide to Happy Socializing in Coworking Space
A shared office space is an increasingly common workspace solution that many business professionals are taking advantage of. This is a type of co-working space that is affordable for contractors, entrepreneurs, and others. It gives you access to professional services, amenities, and equipment that you may otherwise have to pay a fortune for. More than that, it also gives you the ability to make great business connections with others in affiliated fields.
As an introvert, you may be inclined to find a quiet space off in the corner of the shared office and to keep to yourself. There is a good chance that you may feel rather uncomfortable being around so many unfamiliar people. Consider this can negatively impact your work experience. However, this introvert survival guide will help you take full advantage of all that this type of workspace offers.
The Introvert's Guide to Happy Socializing in Coworking Space
1. Go to the Office Daily.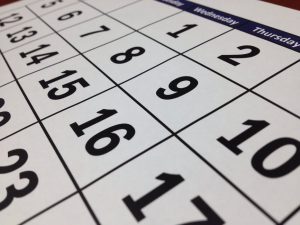 Many people who work in a coworking space do so on a part-time basis. They may also spend some of their workday working out of the house, at a coffee shop and in other locations. While this flexibility can provide you with an enhanced quality of work life, a critical point in a helpful guide for introverts in this type of workspace is to be comfortable with your surroundings and well-known around the office. The last thing you want is to feel like a stranger among strangers in a shared office space.
Make an effort to spend at least a few hours each day in your shared space. This will help to increasingly feel more comfortable with your surroundings. Because others may also have a part-time schedule at the office, vary your hours so that you do not always come and go at the same time. Take notice of others around the office. Over the course of a few weeks, this practice will become routine. The faces will become more familiar, and you will be ready to meet a few people here and there as your confidence level grows.
2. Be a Good Citizen.
If you have read an introvert guide to socializing in the past, you may be aware that one of the reasons why introverts avoid communicating with others is because of the perception that others will not like them. The reality is that some other people in the office may be just as introverted as you. Most may be eager to get to know you and to determine if you would be a good professional contact for them to do business with.
You can take great strides to overcome your fear of being disliked by being a good citizen around the office. Always clean up after yourself. Keep your noise level to a minimum. Respect that others are trying to tackle their important tasks. They need to focus intently on their work just as you do. You may even go out of your way to help someone in need, such as assisting with the copier if there is a paper jam.
Check out these ten common etiquettes for being a good citizen in coworking space.


© Infographic from The Work Loft
3. Think About Your Officemates as a Team.
When you walk through the door of a shared office space for the first time, you may see a room full of strange faces. You could continue thinking about them as strangers each day, or you could adjust your mentality and think of them as a team.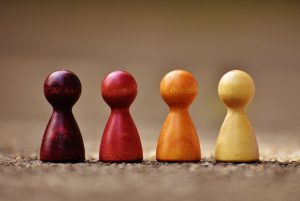 When you think about these individuals as a team, you will make a mental shift that is critical for introverts. Teammates are those who each have their responsibilities, but they may also be working for the common greater good. Not everyone in the office will work in a field that is relevant to yours, and they may wind up being nothing more than casual acquaintances in the months to come.
However, many others many become valuable contacts and networking partners. Even those who are not in your field or related to your field may offer helpful advice and tips from time to time. You will find that many people who work in this type of environment look out for each other in different ways. While you may lean on others from time to time, look for ways to help others in return.
4. Speak With Others Individually.
In a coworking space, most people will work independently most of the time. However, there are key opportunities for you to communicate with others individually. For example, you may be able to start a great conversation with someone in the break room while you both eat lunch or by the copier machine in a work room.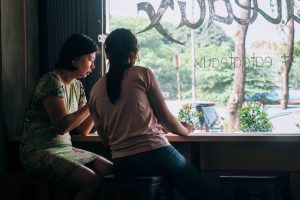 Look for these prime opportunities, and take advantage of them as they arise. Use these moments to ask others what field they are in and how business is going to break the ice.
When others try to strike up a conversation with you, be mutually receptive. Ask questions in return to try to learn more about their work. In the months to come, you may be able to familiarize yourself with most or all of the workers in your space.
5. Make an Effort to Network Outside of the Office.
With some people who you meet at the office, you may not need a relationship to progress beyond ideal banter in the break room. However, there will likely be a handful of individuals who you meet and who you find professionally fascinating. Perhaps you have mutual business contacts, or you both serve the same target audience in different ways. Spending more time having a long conversation with some of these individuals can benefit you both.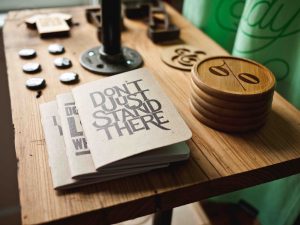 If you see a spark of mutual interest in some way while talking to someone initially, simply mention that you should grab coffee or lunch sometime to discuss doing business together in different ways. Some people may jump at the opportunity, and others may take a few weeks or longer to book a date. However, your tenacity to identify and to pursue these relationships can pay off in the long run.
The Introvert's Guide to Happy Socializing in Coworking Space
Because you are introverted, your inclination may be to hide away in a private corner and bury your nose in your work. Some days, it is perfectly fine to do this. However, on those days when you are feeling more talkative or when others initiate a conversation with you, keep these important points in mind. Remember that everyone in the office is simply trying to accomplish their goals. You may be able to help them with their goals. And they may help you in return when you venture outside of your comfort zone from time to time.
Thank you, Gigi Wara (pnk.wara@gmail.com – for Gravatar)
Gigi is an INFP introvert and inspired writer based in Thailand. When she's not writing, she enjoys binge-watching movies, TV series and reading suspense novels. The year 2017 is the true beginning of her 20s. She has come to rethinking, revising, and re-questioning herself quite often recently, and she thinks that's okay. Follow Gigi @GGRarekind