What a pleasant surprise to receive an invitation to Blog Hop! When I first heard the term a couple of years ago I thought, "Wow, that sounds fun. I wonder if it's like one of my favorite childhood games, hop scotch?"
Enjoy "hopping" to the different blogs featured here. Broaden your contact sphere.
My invitation to blog hop, came from one of my long time blogging friends. I met A.K. (Kathy) Andrew on LinkedIn. Here's a bit about the woman who invited me to this blog hop: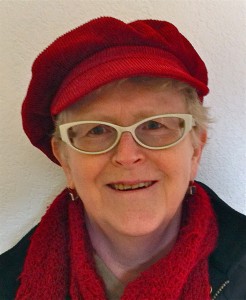 A.K. Andrew was born in England, where she worked as a schoolteacher before becoming a Community Arts photographer and screen-printer in London.
In the ensuing twenty years, San Francisco became her home, and in it's atmosphere of breaking boundaries and creative expression, A.K. became a painter and ultimately a writer. During a spell of living back in the UK, she completed a Creative Writing Certificate at the University of Sussex, Brighton in 2010.
Her current novel, in its final draft stage, is Under The Bed. Set during the Vietnam era in NYC, two women, a generation apart, each burdened by guilt regarding the death of a sibling, find their own lives in danger, when the older woman's brush with McCarthyism emerges during their collaboration on her autobiography.
A.K. Andrew now lives in Northern California.
She blogs at http://akandrew.com/blog-a-writers-notebook/
A.K.s writing is superb. Every sentence pulls you in and gets you ready for the next one. So do hop over to hers only, once you finish reading here!
Part of this assignment is to blog post on the writing process, answering the four questions below.[Continue Reading...]