Trick or treat? Personally, I'm tired of doing tricks and am ready for treats. Whether it's a treat from someone or one I give myself, with Halloween on the calendar, there are Best 5 Monsters to Free Yourself of this Halloween.
Have you ever heard, "When you seek the truth, ask a wise woman?" No that is not me who I'm speaking about, but instead, it's on the cover of my box of Wisdom of the Crone cards. It's a gift one of my family members gave to me a few years ago.
Once in a while, I lift a card from this deck of 54 cards in addition to any other personal process that day, to help me recharge my energy. Today was one of those "help me I'm drowning," I'm in overwhelm, kind of days. Overwhelm is a feeling; that's it. Most of the time I bring it on or cause it myself.
This Crone deck card is one I've read before, and I get it on an intellectual basis: acceptance.
Yeah, yeah, yeah. Acceptance.
But maybe because of recent happenings in kind of a haunting way, the words of guidance were, well, haunting.
Best 5 Monsters to Free Yourself of this Halloween:
Shiny object habit – dull now
Sometimes it's called shiny object syndrome. I don't know who termed it, but it seems quite prevalent. Whatever you call it, it is finished in my life. And maybe, you don't have the addiction. Terrific. Getting rid of it is about no more investing in becoming a millionaire, making six digits, and almost any "program" that promises what either is already present or we are already moving toward in our way.
I'm all for self-improvement but not at the cost of depriving ourselves to shine when we already have so much to offer as we are.
When we continue to go after something new, how can we be at peace with where we already are? It's like a chase that won't end. If we are more at peace with our acquired knowledge or experience, it seems we could be brighter, shinier and let that work for us right then and there.
Going after whatever the next brass ring is will only keep me on the not so merry-go-round over. The shiny object monster has outlived itself.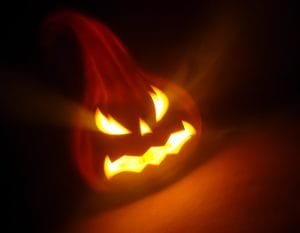 Anger – in or out
Anger and fear have their place, used sparingly not chronically. Maybe a speeding car is coming at you in the wrong direction – you better believe we want fear to help us react to save ourselves. Anger can be helpful in a situation that otherwise might make you someone's doormat.
The other day my husband put words in my mouth, which were not even close to what I was saying. In the last year he's been doing this more and more, and on this occasion, it just got to me like no time before.
Today people don't listen behind a newspaper but on their smart device or computer. I asked "How did you interpret what I said to that? Could you explain?" When he started scrolling through his browser window and saying, "You know," I just lost it.
Did that multi-tasking behavior help bring us closer to understanding?
If you thought, no, I know you understand.
Put the phone down. Close your browser window. We've had some misunderstanding, and you're about ready to sweep it under a doormat. My doormat.
He never could explain what he heard me say. And unfortunately, my anger was the only thing in the end that prompted him to say, two things, "Okay I can't say why I thought you made that remark," and "Okay I wasn't listening."
Processed foods and sugar – less is better
It's been years, maybe 10 or more since I've had soda. Maybe about five years since we gave up fruit juice. Yes, even orange juice.
Sugar is in many foods. Unless you have no access to any news, like an extreme introvert avoiding even the external stimulation of news, then you know … 
This one is going to take resolve and persistence. Maybe do just one favorite health killer at a time. I love my flavored coffee creamer. Just as much as I like the occasional crunch with a sandwich, it's time that chips, crackers, and more have to go.
More or less engagement
We're engaged with people more often, and with more people. If it's not in-person, it's online. So how come our smart devices aren't talented enough to know when enough is enough?
More frequently now, my husband brings this to my attention. I just mentioned a recent event that took the lid off my anger. Often we'll be headed to dinner. Once we talked on this at least weekly trip for date night, but now he's on his damn phone constantly.
It's annoying. It's like a disconnect for me.
More engagement is a big monster. Maybe it's this way because I'm more of an introvert? Chime in my extrovert friends.
Maybe this technology cannot tame the greater degree of engagement.
Grow a tree or plant a seed
About two years ago I accepted a publisher's proposal to me to write a book. Yes, you read that correctly although let me say it differently.
Last year a publisher asked me to consider writing a book for a new division and I took about a year to do so. They are close to releasing Communication Toolkit for Introverts now.
I realized at the end of the majority of my work in the project; I didn't know what I wanted to do with this book. After you plant a tree, the book, what's next? Back to speaking? Back to coaching? Sell lots of books?
It took hiring a coach to be okay with letting whatever unfolds with this work to find me. That means the book can be more of a seed. This attitude is a huge shift for someone who likes to know what she is doing.
It's time for at least these monsters to go now – bright shiny objects, anger when it's needed, processed foods, more connections and growing trees.
It's time to be at peace with where I am, and where I might go. Monsters get outta here.
Originally posted as Get Rid of 5 Monsters Now, Oct 2014
What are your monsters? Are you ready to let them go?