Either it's being more introverted or just getting older. I cannot wait for the holidays to be done with. Over. Finished. Finito!
This time of year I prefer to reflect and plan, but instead it's filled with traveling and family visits. It's a somewhat practical choice being that it makes sense to be that many holidays are for family. But this means coming back to email overload, mail catch up and over all just chasing my butt.
It gives pause to think an important question for someone more introverted, or anyone feeling low on energy: what are some …
End of year top ideas to fuel introvert energy?
My eating habits are changing, which is where my first three ideas come from. I've lost 6 pounds during a season known for overeating from Thanksgiving to New Years. I'm confident you will find both energy and even rid yourself of a few pounds you don't want hanging around.
1 – Eat more protein, less carbs.
One of my many downfalls is snacking. Crunchy, salty, pop in my mouth kind of snacks like pretzels filled with peanut butter, or peanuts. From my research findings, in order to lose weight protein intake for someone my size has to be around 60 grams per day. This is not good for an Italian. Good-bye pasta.
By supplementing with a protein drink or two, adding some light cheese string sticks, and eating plenty of low fat protein for dinner has actually boosted my energy besides helping me to get rid of pounds and inches around my waist.
See that photo of the yellow "gunk?" That is what one pound of body fat looks like. Lovely, huh?
2 – Drink more water.
More water for me means getting up and away from my desk more often. Not bringing water in my office is one of my tactics. When 25-minute break time comes I rotate between a 7-minute exercise routine and heading to our kitchen. Then I drink 8 to 16 ounces of water and note it in my WaterMinder app. The app provides me self-motivation – not to mention it has a lovely sound to remind me, "Time for more water."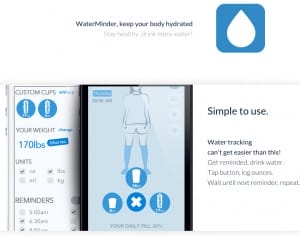 What a double energy boost: a short little walk for exercise to stimulate the heart and get more oxygen in the blood, plus, water that keeps on flushing through a body all day long!
3 – Eat smaller meals.
The diet I'm on is the Medifast plan. It's all around their prepackaged small meals in the beginning. I'm told in the transition phase it will be less of their foods and up to me for more of the right kind of meal preparation. I'm discovering I have more energy throughout the day and certainly after dinner. So far the change is worth it.
The next three ideas come from my daily practice, which is facing some tweaks in the New Year. It moves us from physical energizing to spiritual and mental energizing. Hey, we need all these areas refueled.
4 – Start each day with gratitude.
Back a few years ago I tried this habit and failed miserably. You know the story: good intentions, strong start and then – boredom, exhaustion or just giving up. Then about two years ago I found an app and online habit changing coaching program, httpss://www.coach.me/patriciaweber?ref=AmRmA It propelled me forward to degrees never imagined including a streak of 148 check-in days in a row with 476 days total.
I feel so grateful having found this. (Sorry, it's a habit now!) But either try httpss://www.coach.me/patriciaweber?ref=AmRmA, or find your own way of staying committed. 
5 – Mind games.
Do you have any way to stimulate your mind in just, 15 minutes a day? Sometimes I need that mental energy boost. One of the websites I use for the fun of it that does this is Lumosity. There are others. What I like about playing on any of these websites is, neuroscientists who have made cognitive brain training fun usually create the games. In the long term it's rewarding because it destroys the myth that as we get older, our cognitive abilities decline. Very uplifting. Shot of energy.
6 – "Early to bed, early to rise."
Through out history there are philosophers, like Aristotle and of course Benjamin Franklin, USA founding father and leading author among other roles, who are credited with one form of the quote or another.
From personal experience, the early to rise allows the chance for alone time, which we introverts thrive on. Use it however you want! To get your Popeye's spinach in early, likely it's that alone time before anyone else is stirring, to exercise, meditate, sip on some herbal tea or whatever charges you up. Early to rise could be just the kick needed.
We're over stimulated with so much "screen" time. Whether it's our television, computers, tablet devices or smart phones, these can be energy draining. When we go late into the night with them I just wonder how they affect us?
Do you know how screen time might affect our energy? That's something to check into.
Diet, fitness, spiritual and mental actions all contribute to improving anyone's energy. If we're going to stay up with being in the on-the-go society, it's important to have variety of ideas.
What do you do regularly to fuel your energy? Is it a daily habit?