We are not extroverts.
Sometimes we might forget this, at least this introvert does. But not being more extroverted doesn't mean we can't engage in and enjoy extroverting activities.
Introvert actions are usually done by one self while extroverting includes others.
Introverting and extroverting include actions as well as preferences or being labels to help us to understand personality differences.
Think about times you spend extroverting in activities like hosting a small dinner party with friends, vacationing someplace new or attending your high school or college football game with a few friends.
Then ask yourself did you enjoy the event?
It would be a safe assumption that for the most part, you did.
But if you were to find yourself in a whirlwind of such extroverting activities, and you were asked the same question, you would probably say you weren't all that happy about a week long of party after party after party.
Give me a week of quietly interesting activities anytime.
Smart introvert number one rule
We are not extroverts.
As introverts our preference is for actions that might require more inner focus like reading, thinking, listening, gardening, hanging out with our dog, or cat.
More outward directed actions are extroverting like networking, entertaining guests at home, being at a sports game, public speaking. Just listing the kind of actions where I can feel being around more than one or two other people, I almost feel the energy leave me.
I can go for long periods of time talking on the phone, in particular if it's for research.
Parties are a regular calendar event when your partner is an extrovert.
Even doctor office visits require polite exchanges and eventually thoughtful questions that lead to the hope of helpful replies.
But at the end of any one day, if I ignore my introvert instincts and keep on going, then the next day, I'm toast. It can leave me needing to plan for more solitary events.
Find a way of honoring your introvert needs
Be certain to know your and not use "I'm an introvert" to avoid an experience you just don't want to have. After all, being an introvert or an extrovert isn't one or the other but, varying degrees of either.
Here are a few ways to be sure most introverted can keep pace more comfortably with those times when extroverting experiences seem like a marathon:
Honoring Your Introvert Needs
What do you do to honor your introvert needs?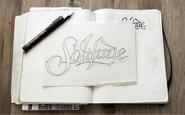 3
Take breaks to recharge.


5
One-to-one communication time.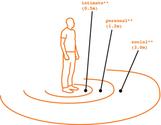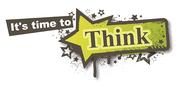 It's only in this honoring our needs that we can strengthen the extrovert side of ourselves which often times might we might struggle with or have those actions feel like heaving lifting.
Bring out the best extrovert in you
Show the confidence you have within.

Use your listening to get your voice heard.

Speak up to add value in meetings.

Wow an audience in a presentation.

Manage conflict with a double win.

Negotiate like the a pro.

Sell – whether it's our ideas or a product – like the best of them.
We are introverts, or at least have more of that as a preference. If we want to carry ourselves more easily and comfortably in this world with so much attention on extroverting, let's not be frightened because we find our strength more in silence. Instead, let's build ourselves stronger with how we manage our true selves.
What would you add to how to honor your introvert needs?
What comes to mind when you think of extroverting?