If you follow my "almost everything introvert" blog you know I often draw inspiration from my pastor's Sunday messages. This week is no exception. He was talking about how we (Christ believers) are always in danger of having their identity stolen. We're letting our identity be stolen, killed or destroyed.
No it wasn't a fire and brimstone message. His messages are always full of energy, passion and everyday relatable circumstances.
It was at the turn in his message about his brother-in-law, his "kind of weird" relative, it dawned on me how introverts also need to protect their identity. Maybe Jacqueline Gum's post, Weird … Where's The Justice set me up for that.
But wait until you hear about what he said that brought on that light bulb moment!
And, what better time than the holidays to make and act on a decision of protecting our introvert identity?
5 ways to safeguard your introvert identity
Open your gifts
Remember my mention of my pastor's "kind of weird" relative? It seems that the relative never, opens Christmas gifts?
Whaaaat?
Yes, it's true. Now this is something I cannot even imagine. When I get a gift that wrapping paper is off as fast as I say, "Oh you shouldn't have." But to each his own.
The point is, do we know what our gifts are and do we use them?
Or are we putting different wrapping paper on our gifts? Trying or pretending to be more extroverted even when we are clearly under nourishing your personal energy doesn't make sense.
Let our gifts – thinking before we speak or act, listening more when in conversation, usually a depth of discussing things, and so much more – shine through with each person and situation we find our self with.
Stop looking for love in all the wrong places
What a great old song! Have you heard it? It's at the end of the post if you want to take a listen.
We are not our labels. So what if we are more introverted?
Did you realize we each introvert and extrovert all day long?
Like to read, or research or enjoy a relaxing day at a spa? Good grief, these are all introverting activities! Got ya.
Ever go to parties, attend group events like a concert, find yourself having to give a presentation? I know you guessed it – these are all extroverting activities.
But as an introvert if we are looking for those activities that energize us, that make our eyes light up, we're going to want to be engaging in more introverting kind of things more often.
In reality, many more of us are more right in the middle. There's a current recognized style omitted by the popular Myers Briggs Type Indicator and recognized as – ambivert.
Listen to and follow your heart.
Cast off the shackles from introvert myths
We're shy.
We're anti-social.
We're quiet.
We're party poopers.
Puleeeze. These are just not true.
Shy and introvert are different things. I've coached many shy extroverts.
We are as friendly as they next social person. It's just that our butterfly wings need more rest.
Don't get me started on being quiet. Instead, when we or someone else finds our hot buttons, our passions, we'll likely talk your head and ears off.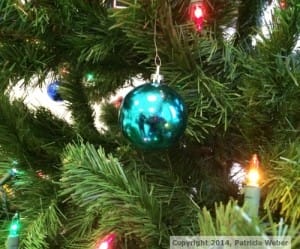 Parties are fun in small doses. Maybe your invitation for me to come to yours came after I just had a week of holiday invites and this would be the tenth time to "rock around the Christmas tree."
Let go of what is just not true that you might be either mistakenly believing or worst, using as an excuse to hold in the best of you.
Show up more authentically
When we don't open our gifts, we don't know them or don't use them it's self-sabotage.
If for whatever reason we're embarrassed about being an introvert, we're likely hiding out in places that aren't serving us well.
Instead what if we were to relax and know, everything is perfect as it is? It's okay to be us?
It's better than okay. It's our God-given right to be us. Too often we don't trust ourselves. And if we don't believe in God, that leaves everything up to us.
Regardless of what you believe in this respect, we're always going to be in situations that we can do better being ourselves.
Recharge and reclaim your energy
One of the best things we can do for ourselves is to recognize that the main characteristic of being more introverted or extroverted is about energy and where we get it. As introverts we get it from within.
Hiding your gifts by not opening them, will take more energy out of you.
Recognizing that being more introverted is simply a label for your and others better understanding will free up some of your personal energy.
Understanding the truths versus the myths about introverts will do the same.
When you are true to yourself you claim more energy.
Go within and find out what is true for you. Anything that's not you isn't serving your personal energy.
One reason I wrote Communication Toolkit for Introverts is to share with other introverts life experiences that helped me to protect my identity enough to thrive in business and life. Anyone more introverted can do it.
Now enjoy listening to, and think through, what Johnny Lee's message in Looking for love in the wrong places, might mean for who you are.

If you're more introverted, how do you protect your identity to let the real you be the gift you are?