As I was reviewing these specially selected posts for your consideration my first aha was, "Even though too much coffee affects the introvert brain more than extrovert brain, we might need more for a 30 days straight blogging challenge."
Two disconnected blog posts meeting point!
So just for fun now.
5 Top Weekly Blog posts, week 11, from #Introvert Inspirer
Introverts
Coffee affects introverts and extroverts differently.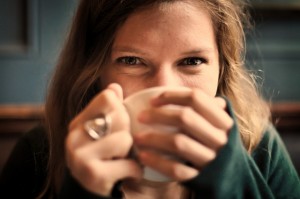 If you're headed into some important meeting, you might down a cup or two of coffee without thinking much of it, hoping the caffeine will provide your brain with an extra boost. But in his new book on personality science, psychologist Brian Little suggests that for introverts, this strategy may backfire.
Here's what Little writes in Me, Myself, and Us: The Science of Personality and the Art of Well-Being, which was just released last week:
After ingesting about two cups of coffee, extraverts carry out tasks more efficiently, whereas introverts perform less well. This deficit is magnified if the task they are engaging in is quantitative and if it is done under time pressure. Read all about it:
DO YOU HAVE THE RIGHT PERSONALITY TO WORK FROM HOME?
The Trick To Being Successful While Working From Home Is Understanding How To Work Around Your Personality Preferences.
When considering whether or not to work from home, you may think that the biggest consideration is if you are an introvert who likes to work alone. But Michael Segovia, lead trainer for the Myers-Briggs Type Indicator (a personality assessment tool that is used by around 80% of Fortune 1000 companies to give employees a better understanding of how their personality preferences affect their working lives), says that anyone, regardless of their personality, can work from home. The trick to working from home effectively is self-understanding.
Segovia identifies six personality preferences and shares ways in which we can work from home effectively within these personality traits.
Blogging, Writing 
Science Shows Something Surprising About People Who Love to Write
The benefits of writing go far beyond building up your vocabulary.
No matter the quality of your prose, the act of writing itself leads to strong physical and mental health benefits, like long-term improvements in mood, stress levels and depressive symptoms. In a 2005 study on the emotional and physical health benefits of expressive writing, researchers found that just 15 to 20 minutes of writing three to five times over the course of the four-month study was enough to make a difference. Find out the details of why you love to write.
Best Blogging Tips by 4 Business Bloggers (and Business Owners)
The reasons to blog are as long as my arm — not the least of which consistent blogging is a sure-fire way to bring in new clients and customers.
Here to share their "reasons why" and top blogging tips are a business coach, a copywriter, an event strategist and a social media expert.
They'll share topic ideas, how to's and what to do AFTER you hit "publish." Read more about it.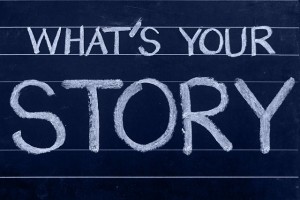 What I Learned After 30 Straight Days of Blogging
I once was lost but now… I'm still lost… And it feels great.
Thirty days ago, I was creatively stuck. The combination of — a) growing bored of writing about my previous vocation and b) being immersed in some deep philosophical and spiritual studies — resulted in a creative upheaval followed by doldrums.
I felt lost. Like I didn't have a "thing" to write about. For the longest time, I wrote mostly about copywriting and content marketing.
And then, 30 days ago, I decided I frankly didn't want to write about that any longer.
So, in taking the advice of creative coach Julia Cameron, I started writing morning pages — a daily three-page stream of consciousness written upon waking.
As I started writing, I had no idea what would come out. But when I was finished, something had emerged. Every day.
These entries weren't pretty. I guess you could say they were beautifully disastrous. Genuinely mangled and messy.
How does coffee affect you?
What is the greatest number of days straight you have blogged?