This is week five of my favorite blog posts from the week. My aim is to share what I found highly useful, and what might most interest you based on what I presume we have some common interest.
From whatever I read in the blogosphere I mostly look for:
inspiration,
new ideas (for me) and
business,
spirituality,
health and fitness, and
psychology.
If you are on the search for something similar, maybe one of these will be of interest to you.
5 Top Weekly Blog posts from #Introvert Inspirer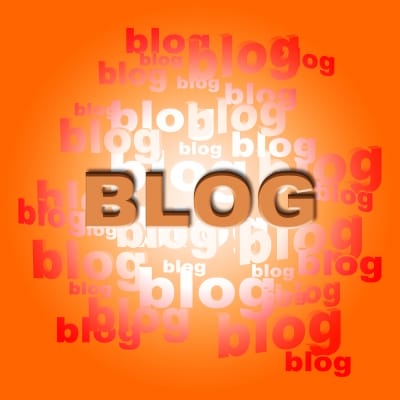 5 Reasons Why You Should Celebrate Your Introverted Teen
Too many of us confuse introversion with shyness. We worry that our more reserved kids should work on being more gregarious and, like some of their peers, more extroverted. The fact is that shyness and introversion are not synonymous, even though they may appear similar to the naked eye. When I think of the shy teens that I have met and worked with over the years, I think of all of the ways that I have helped them with their social anxiety. On the other hand, when I think of the introverted teens, I think of their parents' anxiety rather than theirs. The parents are often worried that their introverted kids are lacking skills or missing out. The kids, for the most part, tell me that they are doing just fine and are aware that their introverted style is just a part of who they are. Read more to celebrate your teen.
Incredible! This Easy-To-Prepare Dish Provides Every Single Foundation Supplement
It's not easy to find one dish that contains every single Foundation Supplement. That's why today's recipe is really special – not only does it contain every Foundation Supplement as listed in the Save Our Bones Program, but it's absolutely delicious too!
So I can't wait to share this recipe with you today, and explore the bone rejuvenating supplements it offers. Get the recipe now.
The Insignificant Prayer – Proof God knows our hearts and cares deeply about what matters to us.
I awoke at 2:00 a.m. to find my eight-year-old Noah in tears at my bedside. "I miss B.B." He signed to me. Noah is deaf, and B.B. is his best friend and his cat. She has slept snuggled up to him for the past four years, and only a few days after we moved to our new home in Kansas, B.B. disappeared.
My heart ached for Noah, as only a mother's can when she knows her child is hurting. The day we realized B.B. had somehow gotten out of the house, we began right away to search for her. We searched the neighborhood over and over. We hung up signs and offered a reward and placed an ad in our city paper. We drove around our town and the kids rode bikes in search of her. And we prayed. Still no B.B. She had just vanished. Read to discover is the prayer is answered.
26 Blogging Tools to Simplify Your Life: An A-Z List
Do you have a company blog?
Are you looking for ways to improve it?
Everything counts in blogging.
In this article, I'll share some must-have tools for your business blog to help you do all of that and more.
Do you use any of the tools in this bloggers list?
Will Your Content Ever Be Good Enough?
For the last few weeks I have been working on a side project – a new website in a niche I'm passionate about, but one that is focused on a different type of content than I'm used to creating. It's started to make me feel pretty nervous, uncomfortable, and frankly that I'll never be "good enough" to succeed. Who else ever feels that way in online business?
The niche I'm moving into is very heavily focused on photography. Although I have an interest in photography, I am very much a beginner. Looking around at all the blogs in similar niches to mine, I started to feel very frustrated and like mine would just look awful in comparison! Read more to be inspired.
Do you have a favorite blog genre? What?
Do you have any favorite bloggers? Who?