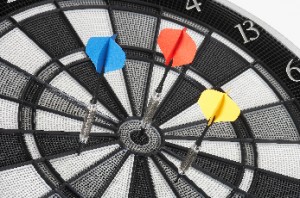 If you want to attract successful and rewarding collaborations you may have to occasionally go through some of the Duds, but you can have more Dynamos as you go further along. My Canadian collaboration partner, Monique MacKinnon of Energetic Evolution, and I co-authored eBooks about how to successfully joint venture. This is a continuing sneak peak of the eBook, Entrepreneurial Joint Ventures: Psychology + Soul. In the introductory post, Want to attract more collaboration Dynamos instead of Duds for your beautiful blossoming business? you found the insider's tips of knowing how you might be attracting the Duds. Now, let's get past that!
How do you collaborate in a project with Dynamos where everyone benefits?
In the six types of entrepreneurial profiles with the six types of commitment issues, you get a good look at the brief descriptions to determine which one best describes you. This helps you discover how you can attract more JV Dynamos instead of JV Duds to your beautiful blossoming business. Reminder of the one profile we are looking at:
1. The Adventurer: You're a natural risk taker who is very adept at exploring new ideas and markets.
Attract JV Dynamos: As tempting and addictive as it may be, instead of automatically rushing in to start (or end) partnerships or change your partner, think about whether it's premature or none of your business to give these ideas your attention and energy. Realistically, all you can and should control is you. You do yourself and others a disservice when you jump in and try to control (including fix) others. Regularly practice letting go of this control (and yes, it's not exactly easy), as it's not your responsibility or right in the first place. Also, tell your partner how your adventurousness and high levels of risk tolerance can complement her potentially less adventurous and risky ways. Be careful though that there's not too much of a gap between where you and your JV each sit on the risk and adventure scale. Most of all, allow your adventurous spirit to infuse your partnership with possibilities that may not have been there prior to you coming together.
What are the other types to know the Dud and Dynamo affects? Here are the remaining six types:
2. The Innovator: You're a natural troubleshooter or consultant, who sees connections and finds solutions that others don't.
3. The Maverick: You're a go-getter who is highly individualistic and whose ultimate motivator is money.
4. The Nonconformist: You're a daydreamer who is very talented creatively/artistically and intent on not getting boxed in.
5. The Thinker: You're an intellect who needs lots of quiet time for thinking and self-reflection.
6. The Rebel: You're a straight shooter who is willing to break rules to be successful.
Have you identified your type? An excerpt may help you decide and then you can be further along to attracting those JV Dynamos you want to help build your business.
You can get your excerpt of this eBook or take a peak at all four at https://bit.ly/CollaborationeBookExcerpts
But WAIT – don't order them yet because we have something special planned just for you.