There's a metaphor online which I referenced in my book Communication Toolkit for Introverts. It ties in with this chapter of AWAKE #introverts! Work from your introvert strengths for smoother sailing. In general, it's this:
In some ways, we are like a sailboat. A sailboat can have problems. These problems are like our weaknesses. Could be holes in sails or, worse, holes in the boat.
If any hole in a sailboat is not patched up – trouble!
Sailboats have sails to manage their travels. Consider sails like our strengths. Sails get hoisted, trimmed, and deserve attention to know how they are working and their condition. If we don't pay attention to maximizing what the sails do, we can find ourselves not going anywhere, going slower than we want, or not at all.
† How has your belief or disbelief of commonly stated introvert myths helped you or hurt you in your everyday communication? It may be time to …
AWAKE #introverts! Work from your strengths for smoother sailing
†Do you know the top strengths you can count on even under stress?
Do you know of ANY strengths?
Don't believe one myth about us. In particular, there's one that is most annoying: to fix our problems, we MUST become more like extrovert! It's not an entirely bad premise, it's just too often a waste time and energy trying to build up weaknesses.
More often, it's a situation of fixing communication problems – not people. Although there certainly are exceptions.
Focus on using our strengths and innate abilities, will produce a broader or bigger benefit. Why? This focus raises our motivation to plan the best course of action, so results are better in some way. And it uses less energy!
The alternative is to lead with your strengths, introvert strengths to lead in situations.
What are just a few of those introvert strengths.
Self-reflection. In any situation that you find you are having trouble, ask yourself, what is my strength at THIS moment? Self-reflection can act as emotional clearing.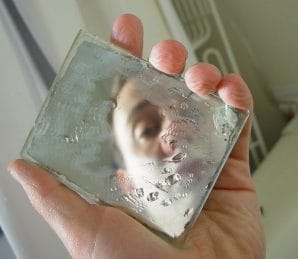 Plan. While not all situations demand we start with planning, there are many. Examples are, giving a presentation, negotiating, traveling – we can even plan for small talk conversation! Now you may be wondering how to plan for small talk?
It's called the 30-day rule! Talk about personal happenings to you in the next 30 days or the past 30 days. It's small talk we introverts can manage.
If someone asks a question, being yourself, just be prepared. Consider taking a sip from your drink to buy a few seconds and then impress someone with a thoughtful reply.
Listen more. There is a theory that introverts listen better. The only truth in this commonly held belief is introverts do more listening than talking by nature.
Let's lead with listening! A 1997 study by Ramsey and Sohi in the Journal of Academy of Marketing Science established that a customer's perception of how well a salesperson listens has a positive association with trust. Trustworthiness goes far in both building relationships and helping us in our career.
Think things through. What do you think about when you think about – being in a meeting? Yak yak yak yak! Meetings might be one place to consider acting more introverted. Playing to our quieter strengths and preferring time to think can help us be more confident to talk at the moment that counts the most in a meeting. At the very least, our contribution might give us a sense that a meeting was worthwhile.
All of these can have specific actions to leverage the strength – to work from it – for better communication situations.
Let me give you an example from years ago.
When I was in sales I had a goal to be a sales manager. I talk about this in chapter one and a preview of it at Reasons why an introvert may not want to act like an extrovert  With a new location under construction; managers were interviewing internally for the position. One of them told me flat out that I was too much of a loner and not enough of a team player to likely have management work successfully.
Ever heard this kind of accusation?
Undeterred, and planning for objection, caused me to reflect on my strengths, how WOULD I communicate this to others?
In the interview, I asked, what would be the main area of responsibility as a sales manager? Leading with a question buys some time to think.
After complimenting being number one in sales, he asked HOW would I be able to get similar high performing results from others?
Planning for his objection, just as I was trained to prepare for a customer objection during the buying and selling process, the answer was right on the top of my awareness.
Convinced my reply won him over to other two yes votes for me as the new sales manager. My answer?
It took a few seconds to gather my thoughts and looked at him to reply, "If you want more star sales performers, I'm confident I can both model and create a training program for other salespeople in my approach. Then in the training, they could adopt the key parts to their style." My strengths – might not be yours – but for me, others would follow me and do what I did, and I love telling people what to do!
"Based on what many of my customers tell me, they like that I focus on helping them to buy just the right product for their needs. They feel like when we talk I am listening to them, instead of just trying to sell them. So if what you want are more star sales performers, you'll get them with my training ideas and leadership." That was on a Friday and the following Monday I got the telephone call of congratulations.
Indeed we are the only ones who know as much as we do about our strengths. It is not a situation to be hesitant or shy, instead, when a promotion or even new client, is within your reach, shine the light on your strengths.
Keeping sailboat metaphor in mind, how do you use your strengths, your sails?
Do you use them to help manage your weaknesses to a greater advantage?
Or do you take too much time focusing on patching up holes, possibly creating a headwind that slows your progress down?