Elevator pitches, as it turns out, drive a lot of people absolutely crazy! Jeannette Paladino who I met on LinkedIn, is one who feels the same way I do. It's so bad for her she wants to ban the use of the term because it carries such bad vibes. Jeannette allowed me to interview her about her thoughts on an elevator pitch. Like the term or not, she offers some ideas which just may keep yours, your elevator speech, always going up.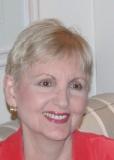 Q: Why do people struggle with their elevator pitches? Why are most of them so bad?

Because people haven't thought through their personal brands. What are you offering that will benefit the listener? This needs to be short, but very specific, and certainly not sales-y.

Too often, we try to get everything into our opener when we first meet someone, hoping that something will catch the listener's attention. I don't want to be unkind, but a regular columnist of well-known business information site discussed elevator speeches just recently, and he did several variations of before and after statements. Here was a business writer and he proposed this as an improvement, "Retail firms use our software and services to help train their employees, resulting in an average 10 percent increase in sales, compared to the performance of other stores."

Sorry, but if I had just stuck out my hand to greet someone new and this is what I heard, I think I'd be heading to the bar. He has no idea who I am and what I might need. That was a sales pitch and not an introduction. Who is he? Who does he work for? What does he do?

Q: Why don't many elevator pitches work?

A key reason is that you try to use the same pitch with everyone. As a friend says when she hears the typical elevator pitch "MEGO." (My eyes glaze over). By the way, from now on we're going to call it your brand statement to remind you that's what you're actually pitching – your brand – and also because "elevator pitch" trivializes something that is key to your success. The term has become a pejorative because it conjures up an image of a poor soul trapped in the corner of an elevator with someone trying to pitch his/her services.

Q: Can you expand on what you mean by a brand statement?

Your brand statement needs to be specific – and get to the "what's in it for me?" (meaning the listener) quickly. Your brand incorporates all the expertise you bring to the table – technical, experience with large companies, academic credentials, certifications, etc. You don't include everything in every brand statement.

Tailor your pitch based on your particular audience. It could be as simple as saying, "I earned my MBA from Harvard, too, and I help companies with process improvement." Two benefits: you have a Harvard MBA, as does the person you're chatting with, and you help companies improve their processes. And it only took 14 words.

Stop. Take a breath and wait for the response you want, which is TELL ME MORE.
Promoting the brands of companies and entrepreneurs and helping them to make profitable connections through blogging, on LinkedIn, Twitter and Facebook. Jeannette Paladino, Writer-in-Chief at Write Speak Sell, .
Can you see the focus of the elevator pitch as it stands today? It's all about I, me, mine. Hooray for Jeannette! She's taken the elevator pitch to new heights: make it about you, they, them.
For my introvert take on elevator speeches follow this link to where Jeannette interviewed me.