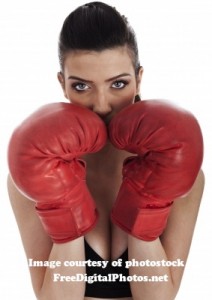 On a recent radio show guest appearance, helping introverts to sort out their ability to succeed in sales, it occurred to me how the label is not effectively serving some introverts. Then as serendipitous events go, an online training course came my way bringing up this issue in another way. With continued misconceptions, whether we are an introvert or extrovert we might be our own worst enemy.
Introvert label enemy
When you look in a mirror do you stop and think, "Hey I'm an introvert," or maybe an extrovert? I sure as heck do not. I'm looking for those friendly frown lines, that stray eyebrow lash, and in a full-length mirror looking at how I like the color of the shirt I picked for the day.
But step away from the mirror and you will find a different kind of thinking. It's those thoughts, ideas and ramblings in your head of another kind.
Like, "Hey, I'm an introvert and I can't succeed in sales," or "My introversion doesn't make it possible for me to enjoy networking." If you want to believe these labels you are carrying around, then they have boxed you in.
Just who is in control of what we believe? We are!
If we let these labels define who we are, it's bunk.
What we believe can define or create our life.
We are not our beliefs though. Even though our beliefs do create our life.
What would you be if you dropped the label?
Who or how would you be?
Something must explain why my friends and business connections who emphatically declare to me, "No way you are an introvert!"
It could be several things including having learned some extroverting along the way in my years in business. It could be my Italian descent. It might be learning to be heard in a family of three daughters. There are many influences outside introvert preferences that help to get our voice heard.
But I think the biggest, I had a distinct advantage because I did not learn until late in my career that I was a so-called – introvert. I had no label. There is no mistake it is helpful to our own self-development to know about our behavior and personality preferences.
Labels are definitely useful for easier understanding and communications. It's just that too often, someone might take that label and carry it around as if it is a hindrance.
 Why knowing you are an introvert can hurt you
I cannot speak for extroverts but I suspect, moving away from the label, a similar case could be made.
If we carry the label in a way that keeps us stuck, it's of no value to us. If we carry the label to help us value ourselves, it's entirely helpful.
The recent radio show interviewer asked me the question, "
"
What do you think at first? Be honest.
If you hang that label around your neck, it might be a "Woe is me, that's me, an introvert, just cannot sell. I'm too this and that." (Introverts fill "this and that" here in with your own label.)
I'm taking a stab at this (I am not an extrovert) but if you are more extroverted you might believe, "It's easy and fun for me."
But here is the truth, as relates to selling, because you don't know what you know.
On the surface it seems like sales is a lot of extroverting – meetings, presentations, and a degree of assertiveness.
But the truth is, the most successful salespeople also put in a lot of introverting – often research is involved, meeting one to one is usual, listening is a must, thinking things through is a major asset.
While it may appear on the surface likely from what you know about sales from being the buyer in the worst sales experiences you can recall, even the label, salesperson, makes the hair on your back stand up.
My point is, with the label that you may be toting around, you could be hurting yourself from being the best you. Whether it's sales or service is irrelevant.
Not being friends with yourself (limiting beliefs)
"I'm not good enough." Coaches, and others, listen for limiting beliefs in clients. We each carry around our own in our head as thoughts. Then they become feelings. And then they affect what happens to show up in our life.
Do you ever have this thought, "I'm not good enough?" Or when you are alone with your deepest thoughts, do you ever come up with the idea that you are missing something?
Maybe it's not that particular belief but few of us escape these and most of us have some.
Before you can change whatever limiting belief you have, you must be friends with your self. Actually, you'll have to be your own best friend.
 Consider taking away these lessons to defeat being your own best introvert enemy:
–       I am not the label I've given myself.
–       I'm 100% responsible for my happiness and success.
–       I'm as good as anyone, period.
If you're an extrovert, I'd love to hear your take?
If you're an introvert, what do you think is your most limiting belief?