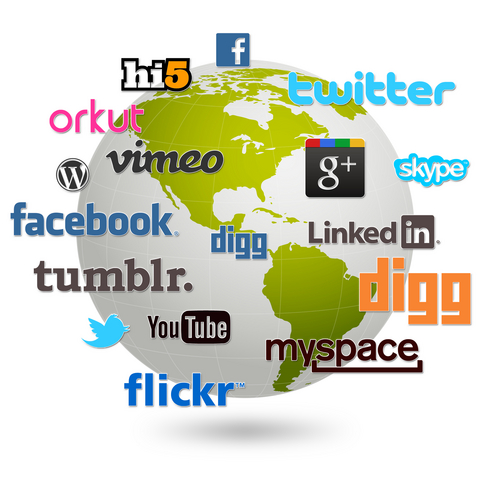 Thanks to Roxana Núñez, the Procrastination Princess, another introvert perspective on how online social networking can open doors for even the most introverted of us. Consider her perspective in
Introverts Can Open Doors with the Age of Social Media
on an experiment as research:
The world of the Internet has opened a big door to all of those who consider themselves introverts.  It allows you to create a persona that is big and bold, sassy and brassy, honest and true.  You decide what image you want to portray on the web.  This is its charm.  Social media is great for introverts, if you use it right.
I am in the process of starting an experiment that might prove my point.  I am hoping that you will participate in a similar experiment.  It is after all, the age of social media, and I think we are doing it wrong.
Here's the thing.  I am a master procrastinator, and even though I've had a Twitter account since 2009, I am now about to break 1,000 followers (as of this writing, I have 985).  The main reason is because I procrastinate.  I took the easy way out.  I connected my Facebook page to Twitter and everything else so that one post travels through all of social media.  I then waited for people to find me. That was my first mistake.
The second mistake I believe we are all making is that we have settled on the idea of collecting people as opposed to connecting with them.  Let's face it.  Whether you are an introvert or an extrovert, it is very easy to sit and click on people's profiles or accept invitations and say Hi and not much else.  There is nothing going on.  You have an amount of followers, friends or connections and nothing more.  This is not very social.
And this is where my experiment comes in.  An experiment that I hope you will emulate.  I decided to approach the main four media I use: Facebook, Twitter, Linkedin and YouTube.  The idea is very simple.  Pick five people on each and approach each one on a personal basis.  Something as simple as going to their profile, checking out what they are commenting on and either give your opinion or approach them for more information.  Maybe even ask them about what they do or who they serve.  Ask them how can you help them spread their message.  Remember, this is about them, not about you.  You want to be real, you want to engage.  And you know what, if they are not at all compatible with you, then let them go.
This is my first week attempting this experiment.  I don't know where it will lead.  I do know that to me, talking to people online is usually easier than talking to them face to face.  Twenty is a manageable number.  One person for each weekday.  And as you start connecting, you will see who answers back, who is debate worthy, who you consider to be a moron or an opinion that you might not agree with but like to debate with.  Instead of just collecting followers, start connecting.  See where it leads.  You never know.  Stop procrastinating on your dream to expand your circle of influence and start talking to all those interesting people around you.  You never know what you will discover until you get out of your shell and visit somebody else's.  Procrastinate tomorrow.
 For me this is a terrific idea! I've written in previous posts about what I call "corrupt connections!" If you just collect people instead of connect with them  as Roxana points out, then things are just not in anyway social.
What do you think about her experiment suggestion?
Thank you to guest blogger, Roxana Núñez, the Procrastination Princess.  She has been living with and studying procrastination since she was a teenager. Now in her 40's, she understands that many women procrastinate on themselves by putting all their other responsibilities ahead of her dreams.  She wants to encourage women over 40 to take care of themselves first in order to be an asset to their families, their companies and live a more fulfilled life.  You can find Roxana at https://aviddiva.biz/