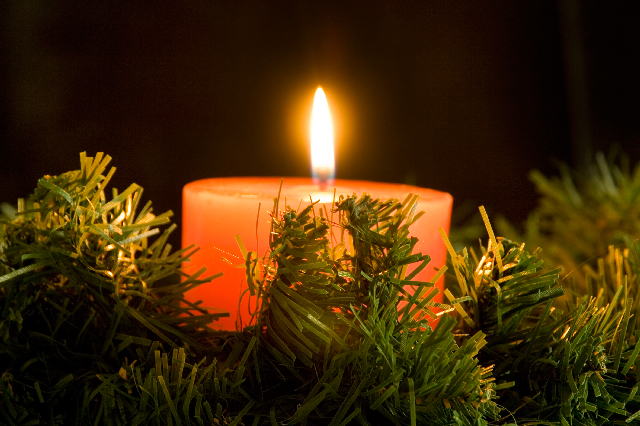 Holidays and introverts are only close words in a dictionary. In life, the events and this people style don't always mix easily.
In years past the traffic and crowded stores were too much for some of us. Now add in the additional stress due to technology in our lives.
As you listen to this song or sing it (even just think it) in your head: ♪♪♬♫ On the first day of Christmas, which is getting close, substitute the words, I gave these gifts to me ♪♪♬♫. Ahem:
1. Shop online or dare to be different.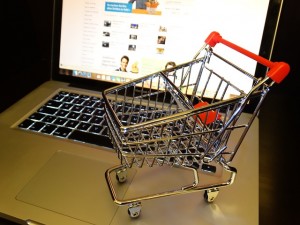 Why would you venture out to the maddening crowds to be frustrated and have your energy drained? It's easy enough to buy all gifts online so finish up that gift buying on your computer.
Or dare to be different. Consider something like pooling resources with family members interested in helping out a local non-profit. This kind gesture is not the exclusive domain of churches who regularly pool resources of their congregation.
2. Turn on your favorite holiday music.
Whether you are listening with iTunes or Pandora, like me, turn on your favorite holiday music and close the door to the outside world for a while. Plenty of research overwhelmingly points to positive effects of music for our being. As you might expect music can relax you. For the more introverted, music can give you energy if you feel drained!
3. Have a cup of tea.
There are several herbal teas in particular that are calming, so give them a try: Chamomile and mint are two of my personal favorites.
Several brands of tea have a mix of different mints like peppermint and spearmint and chamomile. You get double pleasure since both herbs 1) help an upset stomach – and sometimes we do overeat during the holidays – as well as 2) help boost a positive mood.
4. Exercise for endorphins.
I admit I am a workout addict – it's number one on my list of the Top 25 Things to Do That Don't Cost Anything! The truth is, endorphins released with exercise are a mood enhancer.
Why not improve your mood with all the other benefits of exercise, including, keeping those extra holiday calories from sticking? Walking is one of the easiest ways to change your mood, your brain, and your health.
For we introverts, walking is something that we can easily do alone and avoid a room full of strangers. And if you are going to use the winter holiday weather as an excuse, guess what – DVDs or YouTube to the rescue for everything from walking in place to yoga, Pilates or something that won't be strenuous. I feel certain my friend Catarina Alexon can give you some hints about yoga. Since I'm only in my fourth session, I'm more of an expert about walking.
httpss://youtu.be/njeZ29umqVE
5. Be selective about party invitations.
Practice this statement, "I so appreciate you thinking of me but I've got a previous commitment." No need for any explanations and people will surprise you by not pressing you further.
Of course for some of us more ambivert we might enjoy parties. Just know your limits and be prepared either with an exit plan or ready to hide out a little somewhere during the affair. The point is to be selective about accepting and attending holiday parties. This will give you the resilience you need during the season. Marquita Herald offers some good news to anyone who feels doubtful about taking some alone time during the holidays.
6. Express gratitude.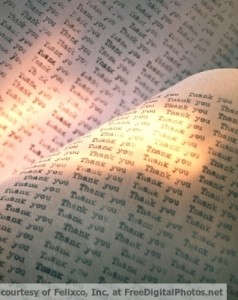 Being grateful can make you feel better. You can write an email to someone, telephone them or just think of an event about which you have good feelings. Gratitude has its positive energy!
Using positive and loving techniques like viewing a situation, a person or a thing as something you appreciate can help you avoid reaching for that extra piece of pumpkin pie as a comfort to your stress.
7. Connect with close friends.
Do fewer and more intimate relationships appeal to you? Then focus on including those people in your holiday plans before you decide to try and become a social butterfly. Being with our closer friends and family can be more rewarding for those of us more like introverts.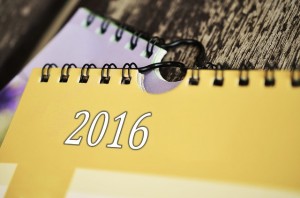 8. Make plans with new connections for after the holidays.
Inevitably the holidays are a time you will meet other people whether it's when you visit friends and family, or are at a holiday business networking event. If you are a networker, save the further connection for a time after the holiday season.
9. Meditate or just take some quiet time to recharge your batteries.
Study after study shows that meditation and mindfulness regularly done can reduce worry, help with better sleep, and produce calm in our body.
To get you started: take a deep breath in on the count of 4, hold it for the count of 4, let it out for the same count, and hold at the end out breath for the same count. Say, aaa hh hh. I find just 10 to 30 minutes a day is enormously energizing.
10. Be self-sufficient.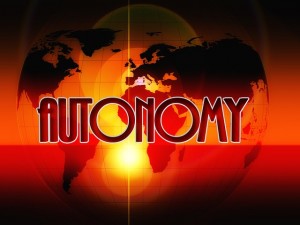 Challenge yourself to take charge and host your own party. Set the start and end time and make the list. Or, offer the host or hostess of a party you attend to help them in a small way. Anyone, extrovert and introvert alike, would welcome some help during a party where they are the host.
11. Savor the moments.
Be the picture taker where you go. As collectors of thoughts, we can take the photo task to a meaningful level of being behind the camera. Then we might email copies or get prints made for the attendees. Lots of quiet time to celebrate after the event with the memories.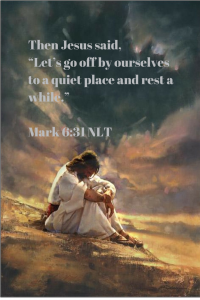 12. And a little time alone in a beautiful place, just for you.
I'm so blessed to be just 5 minutes from a beach. I love getting there early in the morning for just 15 to 20 minutes when no one else is around. Just me, the gentle waves, an occasional breeze and nature sounds. Remember, New Years celebrations are just ahead!
The Twelve Days of Christmas song, in some people's thinking, has no meaning at all, except a catchy and memorable tune. But the ideas here, in introvert style, are meant to have a positive way of taking care of you and me.
The link between stress and illness is real and documented. This holiday season why not make a plan, just like you might have a business plan, to think about what gifts you can give yourself?
What would you add to the list if you were to …
Sing the 12 Days of Christmas like the Introvert You Are
Post originally published:  December 13, 2011