Do you label people? How does that work for you?
How do you think labeling ourselves as introvert or extrovert affects us?
I've grown up with "label with caution." Even when I facilitate a workshop, I ask people to place a tent card with their name on it, so I don't acknowledge them with a, "Hey you" label. Oh dear, but aren't names labels? If they are, is there anything wrong with that kind of label?
Labels serve a purpose but are they any good? #introverts
As I get older and experience more of life, including grandchildren, it seems that labels are often unnecessary, and can otherwise be a deterrent for some of us. There is some psychological research pointing to negative labeling. I'll be you know what the general conclusion is?
Negative labeling sticks. Once a child abuser, a person can have that label be with then through their life.
But what of those people falsely accused? Do they stand a chance of being accepted again like a normal person? Can they get their life back? There's mixed evidence.
Life is already complex without muddying up our way with labels that don't serve a positive purpose.
Inspired by some quotations I came across, here's a take on labels, their purpose, and their value.
Labels are for filing. Labels are for clothing. Labels are not for people. Martina Navratilova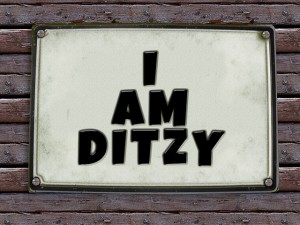 A problem with labeling people is that it often IS how we file them. You hear introvert, and you might think, "shy" or "quiet." But such labels can be wrong, and misunderstood. Or you might hear extrovert and think, "talks too much," or "loud mouthed," and again we find it's not always right, or the situation.
Labels are often helpful to make sure people are on the same wavelength in particular in conversation and listening. But the fact is we each have different interpretations of words, even the simplest of words.
Maybe we're talking about trees. The trees in my backyard that over time have either been pruned by mother nature or by us needing to clean up after her.
But what kind of tree was in your mind? An tall oak tree, a blooming cherry blossom or a Christmas tree. So even labeling of one of the most common day items gets filed differently.
Man is the only critter who feels the need to label things as flowers or weeds. Anonymous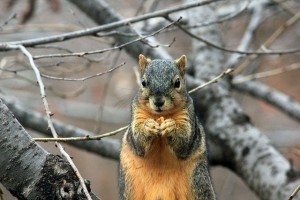 Often I think about our last dog, Chanel, and her love of playing with balls. In particular, tennis balls. Once she saw one her tail would wag, and she would start jumping with joy.
Yes, she knew the word "ball," but I sincerely doubt that label made her jump.
What I think is "ball" brought forward the feeling of joy in her. She didn't judge the ball one way or another. Instead, the ball was a trigger for her. In moments, one of her most favorite past times would have her in a state of joy. And we would soon be batting that tennis ball with a racquet to get it as far as we safely could for her to run to it.
When we use the label introvert or extrovert, if it's referenced to help us understand and work through our differences easier, that's a good situation. If it's more of a way to have one of us be better than another, that doesn't work for me.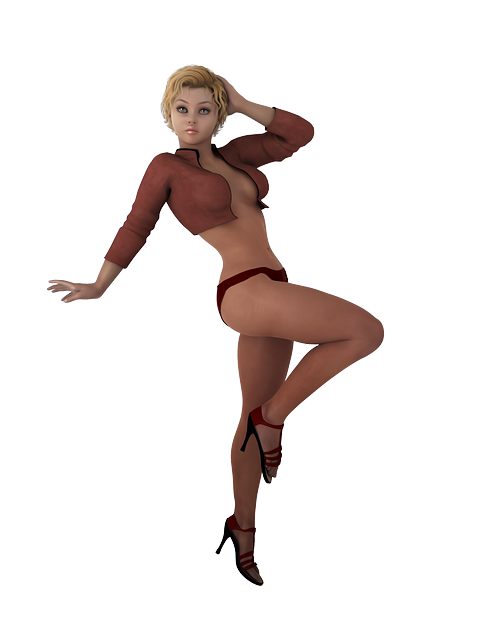 I don't like labels. I think they conceal more than they reveal, sort of like a bikini. Arlen Specter
Being labeled an introvert or extrovert reveals some part but not all of who we are, like a bikini.
In business and personal/social life while communications and working together can improve knowing this personality difference, carrying the introvert/extrovert label too far can be debilitating.
I think of if I had learned I was an introvert as I left a short teaching career to enter into sales, then my sales and sales management experience would have been empty. Introverts don't go into sales, or do they?
If we let labels define who we are, they are apt to limit us.
I've never concerned myself with the labels people want to put on you. What matters to me is my own estimation. Jean Dujardin
Many introverts attributes are me, including, think things through, preferring solitude and having a small circle of friends. But I am not at all quiet or shy. Because of my life experiences and other parts of the kaleidoscopic me, there is more to that.
I don't look in the mirror and say, "You, who are you?"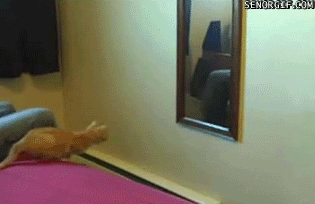 When I see my reflection, I know, "Yes, that's me."
Whatever meaning over time I've given to who I am is who I see. For sure this self-perception changes with life experiences and time, but the label introvert with any stigma as many might use it, it's not me.
My point is not to brag and say I'm the best.
It's to say, I know who I am. Label or not.
By the way, I like my name as it is too. Name labels, rather have my name than me called, "Hey you."
A blog post, Life Without Labels, is also a must read. Hunter Nuttall has some points worth considering.
What purpose do you give to labels?
Originally posted August 2008.