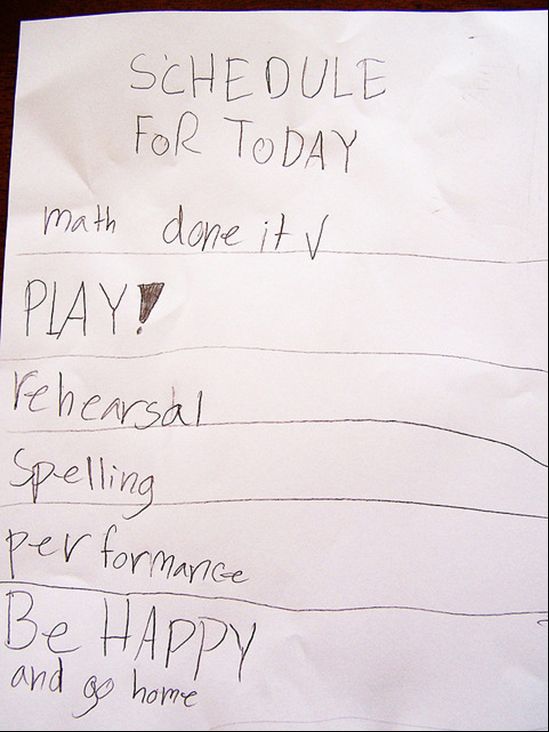 For a year, several years ago, I went without a to-do list, for almost anything. The main motivation was my lists were everywhere and often incomplete. My overwhelm went over the top. There was a drop in productivity and a rise in personal frustration.
Since then, I've experimented with various tools including going back to paper lists, using technology to help and always being on the lookout for valuable making lists ideas.
Most recently I started using Remember the Milk for all my lists. As you'll read below it synchs with online services you may already be using.
For improved personal accountability, earlier this year I started using a smartphone app, Lift. It's helped in staying with the list and I know for sure because every time you use it, it tracks your use.
This quality guest post today is a must read if you are giving up on lists, if you are an avid list maker or have an interest in tools that are available for list making.
I am a list maker, through and through. It drives my family crazy because I leave these lists everywhere; on the fridge, bedroom doors, on white boards hung on walls, in the car. Now that I have mobile phone, computer, tablet and a couple of other high tech gadgets you would think my lists around the house would lessen or disappear. But they haven't, they have just grown into both digital and physical formats.
Perhaps some of you will have an easier time of organizing your lives using more simple tools. Here are my favorites, as well as a couple that my friends swear by. Each one will let you manage a plain text list for every area of your life.
Sticky Notes are a great addition to your desktop, and I am sure most Windows users have taken advantage of them in the past. I love using them to keep track of shopping lists through the week so I can add items whenever I am on my computer and think of something, a place for passwords, and a work related to-do list. They are pretty much the digital equivalent of the classic pen and paper.
Make plain text to-do lists, sync them with other devices and services like Gmail, Twitter and Evernote, and set reminders. This is kind of an all in one system that still manages to keep things in a simple format. Plus, it is free.
Ever wanted Sticky Notes but for every computer you end up using? If you have a Gmail account (be honest, who doesn't?) you can use their Tasks feature. It lets you create a to-do list that you can name and customize. Strike things off the list as you go. No matter where you open your account you can access the same list just the way you last left it. So you can see what you have completed and what you have yet to finish up right there in your browser.

Want something super quick that will help you sort out a list you have made? Alphabetizing a list can be really helpful, which is exactly what you can do from this simple copy/paste tool. Just paste in your list, then use one of the options on the side. You can sort A-Z, Z-A, remove all duplicates, or short it Short-Long or Long-Short. No frills here, just a quick way to take a list you have made and get it sorted into an easier to use format.

Need to put together a team for whatever reason? Maybe you are organizing a work softball game, or have to set your classroom into groups of students. Just copy and paste the names of the people you have to sort, put in the team names and numbers, select how many teams are needed and let it sort out the details for you. I loved finding this tool and realizing all the names they use as examples are from The Office and Mad Men. Gotta love those pop culture references. For the record, I would so be on Dwight's team…you just know they would win.
Tips For Making A To-Do List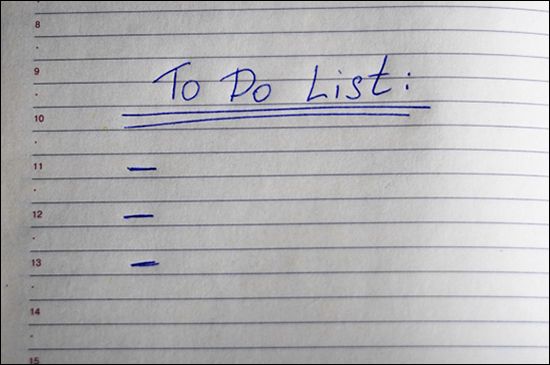 Now that you have the proper tools, you need a couple of tips on creating an effective to-do list. It might sound silly, but how you make that list can make quite a bit of difference. Three things I find helpful are:
List all small and easy tasks first. Anything you can do more quickly or without so much effort should be first on the list. It is encouraging, being able to strike things off the list. Plus it sort of warms you up for the day and makes you feel less overwhelmed when the big tasks come along.
Prioritize the tasks you put on the list. Does your garage really need to be reorganized today, when you have so much to do? Or will you have more time to dedicate to it tomorrow? It can be tempting to overload our schedule, but good intentions don't get things done. Prioritize as best you can, or risk getting burnt out.
Combine items to do at once. That book you have been dying to read but can never find the time for? Try getting it on audiobook and listening to it while you workout or clean. That dry cleaning you have to pick up? Choose a store for the grocery shopping that is nearby so you can grab it on the way. Those emails waiting in your work inbox? Try answering them while you have lunch. There are a lot of ways to combine tasks for both efficiency and pleasure. You would be amazed by how much time this saves, and having a list makes it easy to find where a combination is possible.
Have a tool or a tip? Let us know in the comments.
Featured images:
 

License: Creative Commons

 image source
 

License: Creative Commons

 

image source

 

License: Image author owned

 

License: Image author owned

 

License: Image author owned
By Jessy Troy
Jessy Troy blogs about productivity. She is an editor at ManifestConnection blog, the productivity blog.