How To Manage Most Stressful Situations To Find Peace
On a previous post,  I mentioned a time when my 88-year-old mother was in an ambulance on the way to the emergency room from long-term care.
Where is the joy in that?
In an inconceivable situation like this, I've found that to stay in the moment or be totally present is possible even if you cannot find joy. Pausing when I took the call, for just 8 seconds to breathe deeply in and out, (by the way not even noticed by the nurse) I was able to speak calmly and ask questions about her condition.
Peace in the moment is all I wanted, not necessarily joy.
My online blogger friend Phoenicia commented, "That would probably be the last thing most people would do at that moment."
Being joyful always is humanly not possible with every situation of each day. Depending what a person might do in a similar situation in 8 seconds of breathing, can either help ease stress if there is any – or increase any negative emotions.
Certainly not every day is as stressful as another. Nor is any one day as predictable to the level of joy. But when it isn't easy to find joy, I often at least want to find peace.
How To Manage Most Stressful Situations To Find Peace
What did I do during those 8 seconds?
I prayed for God to give me calm. And there calm was.
My current goal as a Christian is to pray continuously. For me, this is to talk with God in some way with every significant move I make.
For example, as I opened my Word program to write this blog, I stopped to pray that my mind be ready to express how prayer helps me, in a way that would please God.
When I pull up to a gas station to fuel my car, I thank God both for my lovely, reliable car and the low prices of gas.
In my email box, there arrived ten easy prayer reminders.  The post has excellent ideas that are triggers for prayer. After my daily morning routine I usually make coffee for my husband and I. Now I stop and ask God that he would fill me up with what I need for the day.
Every day I do my best to add a new prompt because this is my heart's desire.
Prayers can be in songs.
Maybe you don't want to be tied to a particular prayer? While I enjoy knowing what the Bible says you can find prayers everywhere!
A few years ago I left my go-to-church to seek out a new one. In visiting 27 different churches in traveling distance I found at all, there is singing of praise and prayer. There is one church in town where singing is only acapella!
Eventually, I settled on a church to become a regular attendee.
Some of what I next want to relate to you is uncomfortable for me, being more open than usual about some of my personal history. If just one of you reading can benefit as you might be going through a tough time in any way, then it will be worth it.
For one full year, my praying and seeking God intensified because of two situations in our family. False accusations escalated to legal authorities which could have destroyed peoples' lives.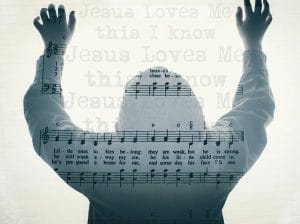 I know I prayed three or more times a day on bended knees. Every hour seemed like an eternity and sometimes I'd run out to a Catholic church, my childhood upbringing, to feel even closer to God.
Each situation seemed to feel intolerable to the degree of me praying more than I can ever remember.
Even with a counselor to talk with once a week, for half of that year, stress was unbearable at times.
When my husband had open surgery at a young age of 40, I learned that music, in general, is proven to be healing.
Each day I found a little more peace in both prayer and music. Both traditional and contemporary Christian music became the station quickly to turn to on my radio and all devices.
Some on YouTube had the lyrics to read along on days on my computer.

Prayers can be in words.
Because alcoholism is in my family, when I was in my 30s I found AlAnon https://www.al-anon.org in my hometown. It was there I learned the Serenity Prayer. In the days as I actively worked that program, I would start the day with it:
God grant me the serenity
to accept the things I cannot change;
courage to change the things I can;
and wisdom to know the difference.
You don't have to have a religious identification to pray. There were often agnostics and atheists in the groups I attended.
While even some atheists are known to pray, their brain doesn't necessarily experience things the same way. They are however having a conversation with someone, though not God, they visualize.
Praying can also combine with other modes of seeking peace.
In Christianity as in Buddhism, prayer and meditation are often completed together. Either process starts with communication with God followed by quieting of the mind and body. The method is called the Centering Prayer in Christianity and has influence from Buddhism.
There is even an app for the Centering Prayer!  Yes; I have it, and I use it often.
In this and the previous blog post, we covered always be joyful and pray continuously as a way to:
How To Manage Most Stressful Situations To Find Peace
For me regardless of the size of the challenge, or in following my personal desire to continue to grow in my relationship with God, these days I find myself doing what the 1 Thessalonians 5:17 verse says: Never stop praying.
Next related post will center on gratitude as a means of having more daily peace.
What is your experience with prayer?
Do you combine prayer with meditation?