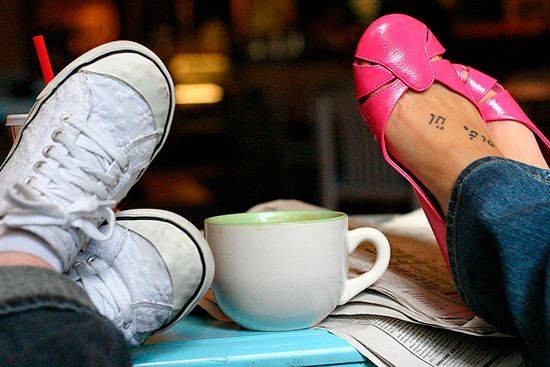 Procrastination is a dirty word, there is no doubt about it. Whenever someone says they are procrastinating, a little part of the mind seems to rebel. You aren't doing what needs to be done, you are being lazy, you are putting off something important out of a lack of motivation…no matter what way you phrase it, it doesn't sound good. Yet, it is something we all do from time to time.
But it isn't always a bad thing. In face, there is such a method of being efficient called productive procrastination. Essentially, this is procrastinating the right way. It allows you to put off or wait on a specific task that takes a lot of effort, while still keeping you busy enough that the time isn't wasted.
Here are some tips on being a productive procrastinator.
Make a Procrastination List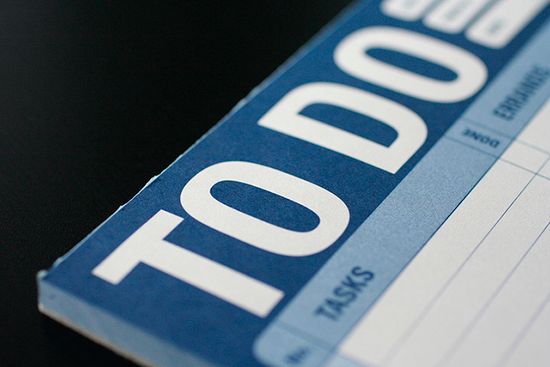 There are a lot of things you can get done while avoiding something else. Those little bits of busy work you need to eventually get to, the ones that aren't time sensitive? Put them on your Procrastination List.
Clearing out your desktop files, writing project pitches, posts on your professional blog or social media account, balancing your checking account, cleaning your office…these are all helpful things you can do that aren't crucial, but will help you to clear your mind so you can focus on your bigger tasks.
I also like to do things that have nothing to do with work for these lists. Make a shopping list, wash dishes, vacuum out the car, ect. It is amazing how much easier it is to concentrate when these tasks aren't looming over you.
Get Physical
Another helpful thing to do is to get a bit of exercise when you are dragging on your work. Not only will this help improve you ability to think, it will boost your energy and have plenty of physical benefits. You can always find time to add in a small workout a couple of times a day.
Some people I know choose to go for a walk on their breaks or during lunch. I prefer to remain indoors and do a quick exercise routine from a site like 7Min, or one of the 10 minute videos from SparkPeople's Youtube page.
If you are going to do this, remember to keep a couple of items on you at all times: deodorant, wet wipes, a water bottle and anything else that will help you to combat the sweat that is sure to occur. Though if you tend to sweat a lot, it is probably better to go for a walk instead.
Socialize With Others
Being social and just speaking to another person can help your focus by putting you in a better mood. It might also allow you to bounce ideas off of someone else, getting those creative juices flowing. Water cooler talk is a primary part of the office environment, and even people who work from home or alone can take part.
Having a social media profile dedicated to your professional life is key to this one. LinkedIn should be a necessity for any industry, though there are other options like Twitter and Xing for professional networking. You might even want to have all three.
Adding networking and socializing to your day is an effective way to both socialize, and gather inspiration for your work.
Catch Up On Work Related Blogs and News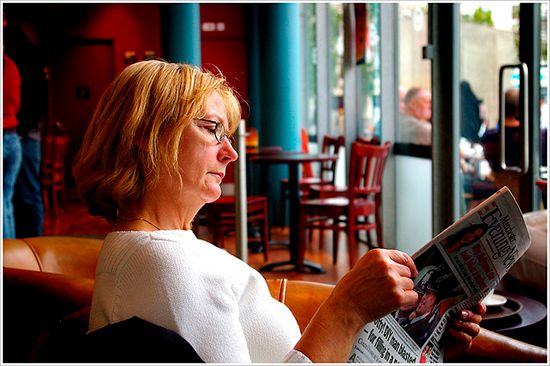 I have this long list of blogs and websites in my industry that I like to read. The only problem is that I never get around to reading it. They fill my Feedly account, and while I might occasionally catch a post or two, I am mostly behind by several weeks, sometimes months. Which means I miss out on a lot of industry updates that could be beneficial to know about.
Use your procrastination time to catch up on your blog and news reading. Often this will be enough to get your motivation up again, and maybe even give you some ideas to apply to the work you are avoiding. Just avoid going to non-related websites and blogs, which can tempt you back into complacency.
Have some tips for productive procrastination? Let us know in the comments!
Featured images:
 

License: Creative Commons

 image source
 

License: Creative Commons

 image source
 

License: Creative Commons

 

image source

 

License: Creative Commons

 

image source

 

License: Creative Commons

 image source
Annie Wallace is the business coach and full-time blogger for Dobovo, the private startup based in Ukraine. Annie is best knows as Viral Mom and she can be found tweeting at @ViralMomTweets