The New Year is just ahead. If it's helpful for us as bloggers, looking back to discover what has worked for our blogging can be either a surprise or validation. Let me share with you a mix of the best, the better and the worst of my blog posts. Fortunately the worst is on my own blog and not on a guest blog post.
Now, the:
Top Ten 2015 Actually Revealing Blogposts for #Introverts
1 -How Are You Allowing Blogging to Expand Your Abundance?
From my loyal readers like you, you gave them the most Twitter shares so thank you:
Don't we want our blogging to attract followers, fans, commenters and customers? Attracting anyone like this, and more types of results are welcome in plentiful numbers.
Plentiful is the operative word. Plentiful being abundant and life it could be – joy, peace, health, security, wealth or you name what is you want more.
You can read, or reread more.
2- #RomanceAwareness Month: Are Introverts Hard To Love? 
This guest post from one of my most supportive online introvert champions, Michaela Chung, had the most Facebook shares from you.
We're winding down this month's theme around romance.
As synchronicity would have things Michaela Chung's recent email to her subscribers, of which I am one, spoke to me to reach out to her to offer some of her thoughts about loving introverts. Here is an article just for you, by her:
3 – Reasons to #Collaborate: Top 10 Pain in the Business Butt You Are Not
In number 3 place, a timeless, updated and collaborative repost with my first online collaborative partner Monique MacKinnon, and you gave it the most LinkedIn Shares.
Speaking about collaborating, this article is a collaboration between one of my Canadian joint venture partners, Monique MacKinnon, and myself, Patricia Weber.
Are you a solopreneur or small business owner who is frustrated about being able to increase revenues in this dour economy? Maybe it's about time you give collaborating with others a serious look. It's not just for the online elite or celebrities! We were inspired by the article, 50 Benefits Of Joint Venture Marketing: https://patricia-weber.com/top-10-pain-in-the-business-butt-reasons-to-collaborate/
4 – Monetize a blog, Introverts and Ambiverts, and more Blog Round-up 19 from #introvert inspirer
You all helped me with most Google shares with this post.
Wow, do I know how to make a come back from the dismal start.
The truth is, the weekly roundup posts are a major time and energy hog but it was fun while it lasted.
In honor of International Strategic Thinking Month: would you scan over this week's blog round and pick out just one post to read. Isn't that one of the best uses of our time?
5 – What are the differences between introvert and extrovert communication?
According to Google Analytics, this post had the greatest number of unique page views. Now that makes me happy being that it is a preview of my first publisher published book:
Communication Toolkit for Introverts: Inside Chapter 1
Last week (first preview of chapter 1 #CTIntrovert ) we covered the beginning of chapter 1. As promised, the chapter preview continues here. Skip to the end of the post if you want to get the complete chapter now.
Let's continue with:
What are the differences between introvert and extrovert communication?
Using the introvert and extrovert model of styles, while not the only model, is the most often referenced work of Carl Jung, whose work dates back to 1921. He is acknowledged as the first person, a Swiss psychologist, and psychiatrist, whose work typed people into the introvert and extrovert styles. Since this finding, the fascination with the introvert and extrovert spectrum of temperament is being referenced in many studies.
6 – When Will You Dump Your Significant Jerk?
This fun titled post had the most comments showing me that you don't always know what will have appeal to readers.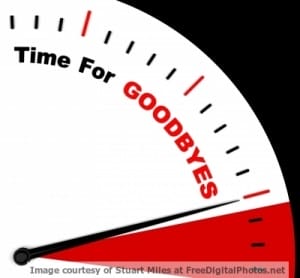 It's another one of those bizarre holidays to celebrate! Dump Your Significant Jerk is both a day and a week celebration, just in case you need a while to work up the courage.
When will you dump your significant jerk?
This holiday launches the week before Valentine's Day. Each is a total opposite of the other and yet, they do go hand in hand.
We might be a jerk to others; I hope I'm not, and I certainly don't have these people as friends.
Or we might be a jerk to ourselves. In either situation, we need to know how to identify either the jerk around us or the jerk within us.
Can't we all be a jerk at times?
Or we talk to our self like we are one?
Here's my own introvert perspective on how to say goodbye to either in our life because being a jerk knows no type style boundaries.
7 – #Introvert Blog Choices for the Week
Not sure what happened that it got no shares or comments. This kind of weekly roundup post is commonplace.
Maybe it's karma: when I was researching for this post, I found two loyal reader comments to which I never replied.
My regrets.
More so, I believe this title isn't very attractive. Once I renamed the project of weekly posting for this week in review, the posts had comments, and social shares every which way.
How do I know? Because the next of the Top Ten 2015 Actually Revealing Blogposts for #Introverts was in the top ten of comments.
Monetize a blog, Introverts and Ambiverts, and more Blog Round-up 19 from #introvert inspirer the post mentioned earlier with the most Google shares.
8 – Are you an introvert committing these communication crimes?
This was a fun blog post to write, and I appreciate Alice de Sturler inviting me to fit a post for my audience on her uniquely niched blog: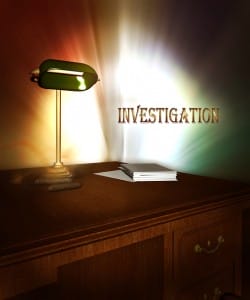 It's a crime we somehow feel we cannot be ourselves, and instead we spin our wheels trying to be someone else. The operative word here being, trying.
In particular, as introverts, we will try to do as extroverts do. We still don't have our voice heard, and that can lead to feeling unfulfilled, puzzled and certainly – exhausted.
What would be more gratifying and have a bigger payoff would be to be the best us we can be.
Are you an introvert committing these communication crimes?
It wouldn't be surprising you are feeling like you are spinning your wheels, just staying stuck. Here are three communication crimes to bust open sooner not later.
9 – Six Comfortable Ways to Reach Readers Waiting on You – Where Writers Win
Shari Stauch is a real go-giver. After meeting her at a writers/publishers conference, she took the time to give me some wonderful tips to help my book be found more easily online. Then, she needed my help with time running out for one of her daily blog posts.
I was all too happy to return the favor. It received 106 social shares.
Have you ever told a friend about a wonderful restaurant you ate at for dinner? Maybe you saw a movie you loved, and you couldn't stop telling people about your 5-star review. Or there's that favorite vacation place you always want to tell others, "You have to go there."
Promotion of others can be an everyday occurrence. But for many authors self-promotion can be a struggle. It's my presumption many authors are more introverted. If true, it's an added complication to self-promotion because in general we aren't self-disclosing too easily or often.
We owe it to our potential audience to put in their hands something to read we wrote for them to either learn from or enjoy. Have you ever withheld a holiday gift for a loved one or good friend? I didn't think so.
What are you waiting for in promoting your work? To help you get started, here are Six Comfortable Ways to Reach Readers Waiting On You:
10 – Amazing people skills of the introvert entrepreneur

Melissa Stewart has a website and invited me to become a regular contributor early fall this year. Over on her blog three of these posts, had the highest total shares across the four major platforms of Twitter, LinkedIn, Facebook, and Google.
This month is International People Skills Month, and even introverts want to celebrate theirs.
Wait, are you thinking (or saying out loud) anything close to "introverts and people skills, hahaha!"
If you are thinking this, then you might miss out on the full potential of your introvert entrepreneurial advantage.
Here are just three truths for your consideration and appreciation. 
That's it! The Top Ten 2015 Actually Revealing Blogposts for #Introverts
I used a combination of my WordPress statistics, Buzzsumo and Google Analytics to share these with you.
Do you write a yearly round up or top ten type of annual blog post?
If you do, how do you determine how to feature those posts?
Then what do you do with your findings?
My immense gratitude to each of you who read, comment and social share my blog posts. I look forward to supporting you at your blog in the coming year.