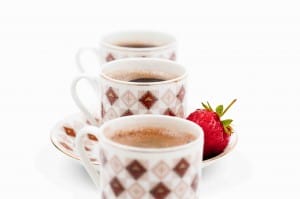 Do you ever beat yourself up as being abnormal? On my Monday ritual of 30 minutes of letting go this morning, I realized that we all, introvert and extrovert alike, may have tendencies of self-doubt, but it's in letting those doubts go, rather than holding on to them, that we can help ourselves in business and personal relationships. This morning's "aha," was a perfect one as I am still in the midst of – house guests, more family visitors.
I am enough. According to the Sedona Method, most if not all of us, have a common belief, I am not enough. For me this ugly alien rears up when I'm under stress or I haven't had ample time for that introvert side of me to recharge from a lot of outside family or business stimulation. Just this weekend, if I was asked once I was asked a dozen times about what is it about long term family member visit that I just can't enjoy things? Wow! There is that mental chatter, "I am not enough as I am." Nope. There's something missing, or a stench of failure! Yet when I think more about it, it's more about identifying that thinking which says, because I don't have the emotional high from all the visiting, I must be broken. I know that I am enough so, it's time to let go of I'm not.
Accept your need to be alone. It doesn't serve me well at all to apologize that I might appear rude because I want to be alone in my cherished personal space. It's simply the way it is. I find ways to carve out my personal time and space all day long, just more so when there are more people in my home other than my husband and me. So when that extended houseguest wants to take a weekend day trip to visit more family or do some sightseeing, I've decided to make that an invitation to decline. It's a blessing that I am married to an extrovert who actually loves all that activity! Yes; he can do that all he wants if I can get more of that solitude.
Find a way to take time for your space. What was your sanctuary may now be common ground with guests. The place to rest and escape is now a place you want to run and hide from. But when it comes to my daily routine, it's not about guests at all. It's about taking care of me.  When we do have houseguests, some things I like are getting up early, (it's just routine) and taking time to prepare coffee or tea and breakfast. It's a therapeutic alone time to recharge. Not jumping into a conversation at the end of the day but instead, Breakfast and dinner are times for me to be a gracious host and demonstrate hospitality. I'd rather take care of myself when I can so that when that much-espoused family time is required, I can enjoy it too.
I can be, and often am, outgoing, friendly even entertaining. But when it comes to my home, that space is more sacred. It's where I relax, enjoy quiet, and let go of any cares of the day. And isn't it said, when "mama is happy everyone is happy?" Think of me as, mama then. While I'm making myself more comfortable, I'm actually helping my houseguests feel more – at their home. That's a good thing. If they don't feel at home, then we'll need to talk more to make it so.
How about you in managing houseguests? How do you respect yourself and at the same time be a gracious host?