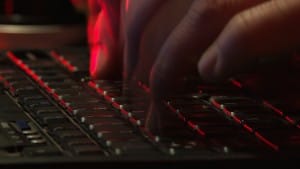 Being ahead of schedule in my book writing, at least so far, does loosen up the creativity for subsequent chapters. If you are just tuning in to this either short or long series of a book publishing experience, you can catch up if you like at How a publisher selects your work: a publisher knocked before I thought about a book

There are a few questions in my mind, as well as a few from some of you. There are also questions that come up regularly as I work with the publisher.
Here are some questions in no particular order:
How does a publisher find you?
Are you ready for the opportunity?
Is there a fit?
Can you work with the time frame to complete the book?
Are you given a topic?
What if you cannot be credible about or lack interest in the topic?
Does a publisher want something you have already written?
I'll be answering these, and more if you have further questions.
To get started, 
How does a publisher find you?
If you're an aspiring author then this might be something you ask. Even if you are not interested in getting a book published you might have interest in how books that you buy, end up at the bookstores and even on Kindle.
You might be writing your book now. If you are, you know the work does not end with the writing. Even with all those hours of being in your head, taking your creative ideas and getting them on paper, that is just the beginning.
Someone has to edit your work.  You'll edit it first of course. But then someone else has to look at it. There are spelling and grammar rules that you just might be too close to. There are parts of your writing that may be perfectly clear to you but not to anyone else. Plus a different set of eyes will scour out anything that is written poorly.
If you didn't decide upfront, before writing, then after the editing is when to decide to either self-publish or find a publisher, often with the help of an agent. That brings in a proposal, both one that sells your idea and gives enough detail for the publisher to know, it is a fit for their goals and audience.
Eventually is the marketing of your book. Another major task that some publishers do some, all or nothing with. That could mean that you are also the marketer.
One of my longer-term online friends, Jeannette Paladino,
View Jeannette's profile commented to me that it is rare that a publisher finds you. She reminded me my opportunity was not by accident. I think she's right!
I've been blogging for years. In particular about almost everything introvert.
I've authored several books; two in print, others on Kindle and still others as eBook PDFs.
The reason I accept any invitation for a podcast, radio show interview, guest blogging, and even a few local pro-bono speaking engagements is to broaden my reach.
All of these actions build on experience, credibility and authority.
How a publisher finds you is more all about timing than anything else though. In my case two timelines merged: The publisher was at the beginning of a new genre for their titles. Their team scoured the Internet for writing that looked and sounded like a fit for their style. They came across me, and more importantly my blog. It seemed there was a fit for what they wanted to do for introverts.
How do you know there is a fit?
What I was originally asked to write I know I am qualified to do, but even with some research and help from others in my field, it was impossible for me to say yes confidently. My first proposal back, was to ask if I could suggest another topic title. One that would reach a broader appeal after I did a little research with my tribe.
The publisher's editor liked it.
And from there we went to uncovering more details before proposal stage.
Because the publisher emailed me a sample proposal, I knew the amount of time and energy needed to create a proposal they would buy. So we bandied emails back and forth for a couple of weeks to flush the details out.
Then we went back to talk about the money.
Have you written a book? Why?
Did you go to find a publisher? How did you succeed?
Did a publisher find you, and how? Talk with me! I want to know.