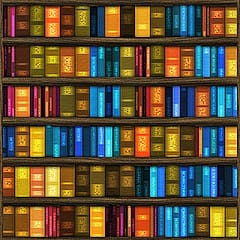 It is encouraging for me to continue to be ahead with my delivery of chapters and book images for the publisher. Thank you all following this adventure for the continued questions about the publishing process.
One question I am often asked is, "Why didn't you self-publish?" Being a personal answer this is likely to be different than every author.
In 1998 I self-published my first book Sales Skills for an Unfair Advantage: 104 Sales Tips for People in a Hurry. This was before technology was into on demand printing and there were minimum orders to give the publisher. There were a handful of National Speakers Association speakers, including me, intrigued by a publisher's way of packing a book in a pocket-sized format. The idea of The Short Attention Span Library books was to give the most vital information in a small amount of space.
There were book signings set up and either books to sell to books to give away for marketing in public speaking engagements.
It served its intended purpose for many years. It secured me speaking and training gigs and there was always a gift or two for super workshop participants.
Then when my curiosity started about online information products, I started with eBooks, moved them to Kindle, and am delighted that I did.
Do you see the array of books in the footer below? These are my books either on Kindle or available in PDF format.
It was time to step up my personal game. If someone is knocking then open the door. I listened to the proposal, including more, and the collaboration sounded mutually beneficial.
Now I am working to write for a scheduled release of February 2014.
Another question asked is, "Can a publisher find you even though you have not written a book before?"
If my situation can be an example then answer is yes. When I asked the publisher how they found me, there was no mention of either my self-published book from years ago or any of my five Kindle books as a reason.
The commissioning editor's answer was is two parts; the first one is my interpretation of events that lead them on the search. The publisher launches out in a new direction with a new division. This tells me that when a publisher is ready to expand or go in new directions, they are talent scouting. Looking for authors. It is a matter of timing for the potential author.
What he specifically clarified for me was, "… I found your website via a Google search for experts on coaching introverts; of those I found your advice looked the most practical and well written." In other words, there was a match for their needs in what he could discern from my writing, for him to move into a conversation with me to see if there was interest in their proposed title.
Are you given a topic? The invitation email I received talked about the business book publisher's preference for "practical and focused books." It sounded eerily like me! After a further description, I saw they requested a specific topic. One I felt qualified do write about this skill but not necessarily to stay motivated with it for 180 pages in length. That's when I used the Internet to poll my tribe to see if my instincts were correct. They were.
If you are interested in following this publishing journey, here's what's up next Friday:
How many pages will your book be?
Are you locked into this publisher now?
Are there guidelines?
Have you either self-published or worked with a publisher?
How is your experience similar or different?
Do you have questions about this experience?