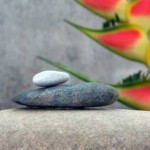 Another year has passed by, the holidays are over and thank goodness! For an introvert all the get-togethers, parties and celebrating into the wee hours is exhausting. Now we get our holiday: Introvert Day, January 2nd. Here's a short introvert-preferred gift list:
– Less small talk. When we are communicating, in particular in-person, let's have more meaningful conversations. Oh sure, I love jokes and humor as much as the next person, extrovert or introvert. But let's have less small talk.
– Hold on a moment. Before you think about interrupting me if you associate my quietness with taking a break, hold on! Don't interrupt me because it is likely I'm processing something in my mind.
– Be comfortable with silence. When were talking there is no need to fill a quiet gap with babble. We kind of like a quiet rest once in a while.
– Do use email and voice mail. I welcome communicating this way. It gives me time to think, if I need to, about what I want to say. You'll appreciate the answer better too!
– Allow me to be friendly, in my way. Just because I don't stay until the end of the networking event or the end of the party does not mean I wasn't friendly and having a good time. I just do it differently.
– Admit it: you relish some down time too. In particular after the hectic frenzy of holidays, I don't know of one person who doesn't welcome a breather, some down time or just a little alone time.
Are you an introvert? What's remaining on your preferred gift list?