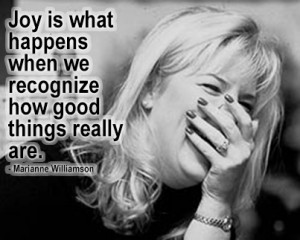 In preparing for the completion of writing my book, Communication Toolkit for Introverts, and move into other phases including collaborative marketing with the publisher, I started feeling: wait, slow down. Maybe you can relate to what I'm feeling. Work, work, work.
Why do we often brush aside what we've done to reach a milestone?
What could we do before moving forward, to stop and benefit from recognizing our achievement?
What small changes can we make going forward to change this habit to move right on without acknowledgement of accomplishment?
In my business coaching I've found many of us do, do, do and accomplish many things. But in our doing often don't take time to appreciate ourselves. Isn't that counter productive?
Inspired by a report of small steps that make a big difference in our life, for a few posts, here are some small changes I'm opting to do, to soak in some joy from the accomplishment before moving on. Hope you find it helpful and share your wisdom.
Stop and be grateful
I practice gratitude everyday. If you read this post, Mantras or Intentions Instead of Resolutions, there's an app to help make it super easy to get into this daily habit.
These next two weeks, my plan is to focus my gratitude on what and who helped me have the opportunity to write this awesome upcoming book! Yes; I'm excited about what is going to help introverts get into easy action with some of the most sought after skills for business success.
Accept I'm not perfect
Writing with a publisher has tested my writing skills. You may be like me, usually blogging without a copywriter or editor eyes. It is blogging after all. But when we decide to write a book, and possibly be fortunate enough to have a publisher, editors are going to read every word and comma only to correct and suggest changes.
Because my editor has been quite detailed with his skills, it has made me consider his recommendations to improve my writing. As I get each edited draft it might momentarily make me doubt my ability, my knowledge, heck even my experience.
I have accepted my writing is less than perfect! Heck, nobody is perfect. Not even the editor. When I accept this, it makes it easy to accept the critique, make the changes and keep writing.
Intend to do less
So much emphasis these days is on being productive and doing more every day. But have you found, this is not what we really want?
In writing my new book I found slowing down made me happier. Early on my days were filled with writing. In the last half, I found I was able to take a day or two off and somehow get right back in the flow.
In slowing down, I was able to find better research then a first find, when I wanted it to support my findings. I could also write better bringing in some of the editors valuable suggestions.
Doing less can make us happier, in particular when we spend more time doing the things we want to do.
Which one of these ideas are you a master at? How have you done it? What small change are you making to slow down for big changes?