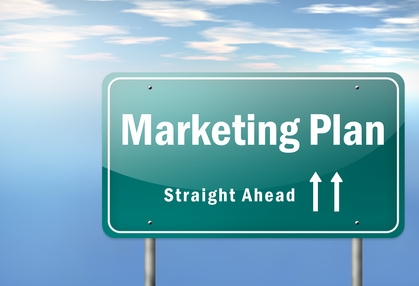 Also referred to as marketing managers, marketers are tasked with the sales and advertisements of the products and services their company is offering to clients. Marketers may also collaborate with product development teams to determine new market trends for the firm. To become a proficient marketer, one must have the proper educational attainment, work experience, skill set and characteristics to perform daily work responsibilities. So where do you learn and equip yourself with all these tools? One great teacher is the lessons learned from reluctant marketers.
Reluctant marketers often make mistakes.
Yet within these mistakes lie more than just failure. It can also be a source of good information and lessons to teach yourself in order to become a versed marketer. For first-timers who plan on taking the career path of a marketing manager, here are 5 lessons you should learn from reluctance.
Lesson #1 – Take advantage over your local newspaper.
Marketers are often reluctant due to insufficient funding for their advertising campaigns. Through advertisements via local newspapers, an individual may be able to get the word out without even paying a cent. Tons of local newspapers can provide free service listings on their prominent announcement section without any cost.
Lesson #2 – Use incentives to attract.
Marketers are reluctant of offering incentives as they may incur much greater loss than potential profit. However, a lesson newbie marketers should learn is that incentives are vital for effective advertising campaigns. Having a good, catchy ad will not be enough to bring in sales. You should lure customers in by offering another great reason why they should purchase the item or hire the service.
Lesson #3 – Build networks.
As a marketer, networks are your lifeline. Being reluctant at building networks will get you nowhere in your chosen career path. Network with fellow marketing managers, business owners and entrepreneurs by exchanging booklets, brochures and flyers with them in a non-competitive medium. For example, a chiropractor may partner with a mattress shop, so that they can place advertisements in each other's business area. By doing so, the chiropractor gets exposure every time clients visit and buy mattresses from the shop and vice versa.
Lesson #4 – Use local libraries.
These public facilities are open to free programs and reach quite a large population of visitors including students and regular individuals who love to read. Libraries also conduct regular press releases, which should be used to your advantage when marketing your business' products and services.
Lesson #5 – Don't be reluctant when trying out new ways on getting the word out.
Traditional marketing practices include mass marketing of pamphlets and brochures that are distributed across a specific audience. Reluctant marketers fail because they do not try new ideas that could be potentially effective. For example, self-employed professionals like yoga instructors can expand their business by making their own flyers or pamphlets and then distributing it on bulletin boards at restaurants and stores. This may provide gradual growth without the need to shell out heaps of money.
Dan is a blogger and also a contributing writer for a site that reviews domains called Who Is Hosting This.