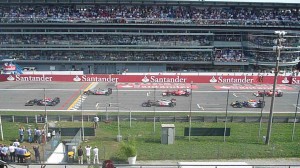 Slow sales follow-up is not better than no follow-up. You're going to get a decision back often in less time than it takes to blink. If you blink too long, a competitor can pick up where you left off, or your prospective customer can decide not to decide! This often can happen with even greater speed. But how do you know when to follow-up with sales prospects?
The main considerations for speed of follow-up are the prospective customer's decision-making style, their form of follow-up preference and your ability to get over your reluctance to do it! Here's how:
1 – Your main goal in sales follow-up is to help take a prospective customer to the next step, at their speed. It could be another conversation, or an appointment, or a demonstration, or a commitment. Keeping in mind that it's just a next step, and what that next step is, can help your speed keep up.
2 – Hot and warm leads need to hear from you within 24 hours. If you get a lead from a marketing department then get something into the hands of your prospect immediately. The customer may have already been waiting! If you have control over a lead, then make a telephone call within 24 hours.
3 – If it's determined that you have a cold lead, then you can slow your follow-up down. A cold lead is usually determined so because of the timing of when they say they would want a solution. Certainly a first follow-up call might wait for a 48-hour follow-up with a cold lead and, then it could be an email or a telephone call.
4 – Marketing Sherpa, a research firm specializing in tracking in all aspects of marketing, "found that nearly four in 10 leads move from initial inquiry to being sales-ready. And almost the same ratio moves from sales-ready to a qualified prospect." As you might surmise, yes getting someone to a next stage deteriorates – and quickly! The sales-ready funnel fills with often just three in 10 qualified prospects becoming a buyer. Clearly, if we follow-up, then more of our original hot or warm leads are going to be actually qualified and will earn a position in a 120-day plan for follow-up.
HOT TIP: If you discover your prospect is a faster decision-making style, about once every week to 10 days continue with a follow-up plan. If they are a slower decision maker, continue with a longer time between contacts.
It seems that speed is everything today. Cell phones clog with voice mails, text message because – you can't wait, email can often seem slow. Speed is as important is sales and networking follow-up. And it is certain that in all types of product and service sales follow-up is a must do.
You can get your excerpt of the complete guide of actions -what to say and when – to from 24 hours to 120 days of sales and networking follow-up: Taking the Mystery Out of Follow-up Reluctance at