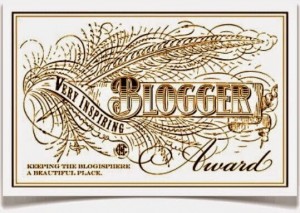 If I had left Facebook (something I consider now and then) I would likely have not received this timely notice about this blogging nomination from one of my long time online friends.
I feel so grateful that Biba Pedron, nominated me for the writing I do. Biba is The Connection Queen. I met her in an online speed-networking venue that is no longer open. It was one of the most innovative online social media sites because it was a speed-networking environment, online. Biba blogs at http://theconnectionqueenblog.com
Thank you Biba for thinking of me. I'm delighted and honored. What a wonderful way to kick off the New Year indeed.
Very Inspiring Blogger Award to Kick off the New Year content and rules are as follows:[Continue Reading…]